Why Semantic annotations are essential for Business knowledge graph ?
---
---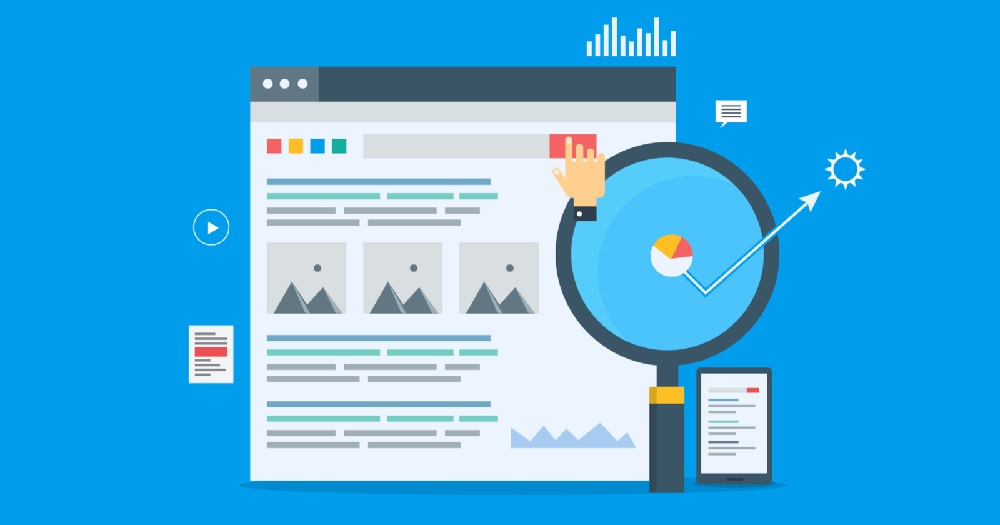 ---
Are you looking forward to crafting a state of the art Digital strategy and take your Business Analytics up a notch? Do you want to make effective decisions based on extracted factual data? If YES, Semantic annotation technique is the technique you should adopt now!
Semantic annotations deal with the information included in various digital concepts whereas, the knowledge graph shows a connected description of various digital concepts that are fruitful for businesses.
A semantic annotation is a process through which additional information can be attached to several concepts such as people, places, and organizations, etc. These are usually used by machines and are highly structured digital marginalia (notes). These digital notes help the computers to conduct the operations of classification, linking, filtering, and searching, etc.
With the passage of time, technology moved from big data to smart data. For smart data, structuring machines needed a data repository to show the connected relationships entailed by the concepts. We usually ask from Google assistant, how will be the weather tomorrow? Well, that's because of the knowledge graph. The knowledge graph is a programmatic way to design the model of the knowledge domain with the input of experts, interlinking of data, and machine learning algorithms. The typical examples of knowledge graphs are DBPedia, Geonames, Wordnet, and FactForge.
On the contrary, many technological Companies like Microsoft, Google, IBM, Facebook, and eBay displayed knowledge graph usage for the product development stage.
Microsoft has been working on the graph having 2 billion primary entities with 55 billion facts. Google consists of 1 billion entities, with 70 billion assertions. IBM knowledge graph has various sizes; they have greater than 100 million relationships and greater than 5 billion entities. Facebook has been working on 50 million primary entities with 500 million assertions and thus has the World's largest social graph.
Knowledge graph on the industry level
It is crucial for businesses to analyze the trends and build connections to design a digital strategy; therefore, they must need to access the semantic annotations to develop the knowledge graphs and understand them deeply. Mostly, there exist constraints on the practical implementations of knowledge graph links while defining ontology.
Knowledge of graphs provides a connected primitive of knowledge in an organization. It shows a compact yet descriptive representation to developers so that they can interpret the facts and build up the knowledge.
Knowledge graph and Semantic SEO: How it works?
In 2012, Google introduced a knowledge graph through which much relevant and beneficial search results will appear when semantic search techniques are used. The knowledge graph builds relationships among words and concepts to understand the query and assign meaning to user intent.
Similarly, semantic annotation helps in enriched content creation through machines' information that can be processed by connecting the information with extract of the concepts. It is a prerequisite of the knowledge graph. Semantically annotated content leads to cost-effective opportunities. The extracted concepts in a document or in other content are clearly identified and linked to each other inside and outside the content. Therefore, it filters the content of a document into a compact and much understandable data source.
Typically, the process of enriching Semantic SEO goes through:
Content identification
Content analysis
Concept extraction
Relationship extraction
Indexing and storing in a semantic graph database
As shown in the knowledge graph of Nike, there are a lot of components such as content, description, stock prices, images, and social media links. The sources of this information vary, but the graph shows the extracted information.
You can never entirely control what knowledge graph of your company will be displayed, but you can influence it through certain steps:
Use schema markup to tag website element
If you want to increase your chances of appearing in the knowledge graph, you have to start with an implementation of entity-slash schema markup.
Schema markup is Microdata that is the HTML code one can add to their website to be read by machines to understand your website elements. The schema consists of collaboration among four search engines;
Google
Yahoo
Bing
Yandex.
Applying the schema is a bit critical task, but once it has been implemented, it helps Google to properly organize information on your website, which leads to better SERP.
An easier alternative is to use CrawlQTM Analytics to utilize the schema feature and enhance your chances of appearing on Top of the search engine with authentic information regarding your Business.
Get a Wikipedia entry for the Business
Wikipedia is the most trusted and extensive website around the World. It also ranked among the top five search results at Google. Users can edit the information on Wikipedia. Featuring your Business on Wikipedia, you will have to analyze all the requirements and benefits and the pros and cons of having a Wikipedia page for your Business.
Try Wikidata for your Business
It is different from Wikipedia, as it is more machine used. Wikidata is a huge data repository that consists of 14 million data items. It is the biggest source of information on Google. Entering in this platform is much easier.
Another knowledge-based public source of information for the knowledge graph is called Freebase. Though it is closed for edits, and all data has been shifted to wikidata.
Get Business on local listing
The most effective way of getting a knowledge graph is by going through the local listing of Google. It's based on local search which is related to two things:
Triggered according to location-based query
The data displayed on the knowledge graph also shows location-based information like map results opening and closing hours and contact information.
Whether the Business is operating online or offline, the use of the local knowledge graph helps the businesses on a broader level.
Schema Markup for Articles, Blogs, and products
if you're writing excellent content, it stands to reason that you'd like search engines to understand it easily: enter schema, a language literally built to make your content easier to understand.
Additionally, around March 2016, structured data was added to Google's ranking factors algorithm, so having it on your pages could help get your long-tail blog posts to rank better, aiding your content marketing strategy and overall digital marketing goals.
An easier alternative is to use CrawlQTM Analytics to utilize the schema feature to highlight the general questions and backstory that your product or articles are about.
The Breadcrumb Markup
A breadcrumb is an essential part of a web page. It gives the user an idea of where he is on the web site. He can also navigate to parent pages. But for search engines, a breadcrumb is also essential to understand the structure of a web site. Last but not least, the breadcrumb is shown in the search result snippet if structured markup for the breadcrumb is available.
There can also be more than one breadcrumb on a page; Google gives an example in his guidelines for a breadcrumb.
CrawlQTM Analytics helps you to generate breadcrumb schema for your website with just a single click and help you to understand current possibilities and let you edit and create the schema markup.
Semantic annotation in web services for Business
For the businesses, it is crucial to compose the Web Services; such compositions are being used for the partial implementation of business processes. However, it is important that the Web services should be annotated formally so that the tools can automatically compose in to flow. Usually, the business processes are model as a collection of activities along with their control flow. To execute the process, all tasks have to be in a flow and have to carry out manually or automatically by web services; therefore, businesses should semantically annotate the tasks, so they compose automatically.

Graphically, the semantic Business process modeling notation ontology is created by setting a set of SBPMN classes. When a new task is created, it becomes an instance of the task.
The following schema represents an ontology of a clothing product information, in which multiple concepts are being linked with places, things, and brands.
Final words
It is true that the digital era is moving rapidly towards smart work, and the age of knowledge-based instead of information-based decision is rolling. Every year, the experts of the industry come up with more complex researches, but fortunately, they end up with technological advancement.
There are several benefits of semantic annotations, and these annotations lead to knowledge graphs that are the core tools of businesses during decision making. Therefore, by incorporating the semantic annotation technique into the research and analysis of any digital media strategy is the need of the hour for all Businesses.
---