Is Contextual Analytics the best way to beat your Digital Competitors in 2020?
---
---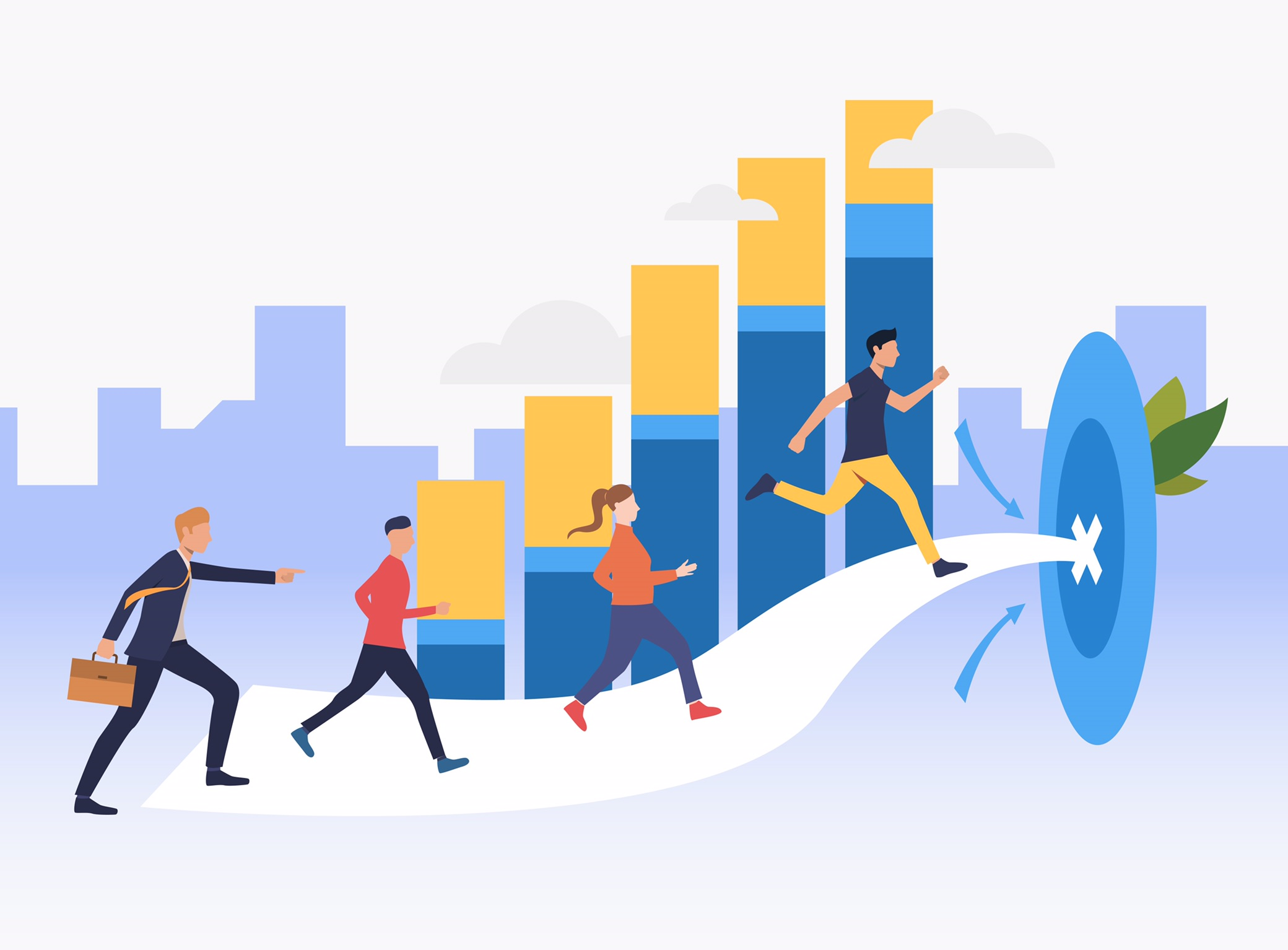 ---
Semantic SEO is a new and revolutionary technology whereby you can take your business to new heights that were deemed to be unimaginable just a few years ago. With Semantic SEO, you can gauge what the user or potential consumer actually want out of the search that they make on a search engine, and you can then use that information to propel your site to your most valued customer's requirements. Essentially, Semantic SEO is based on two pillars i.e. user intent and context of the search. These two aspects provide the basis for an in-depth analysis of what the user's needs are and whether or not your business is able to meet them. This process is more complicated than a straightforward analysis of keywords or phrases that are typed in by the user. Through this process, you are able to see what the user intended when they made the search i.e. what is their expectations from the search? Secondly, you are also able to see the context of the search i.e. you are able to analyze the various keywords that are typed in collectively rather than in isolation.
This is what makes Semantic SEO revolutionary, and with Artificially Intelligent, serverless, cloud-based digital solution CrawlQTM Analytics, you can semantically optimize your site so that you are able to make the most out of this machine learning system.
A crucial part of Semantic SEO is contextual analytics. Simply put, contextual analytics is an in-depth competitor analysis. What does that mean? Well, when you are running a business, whether online or in real-time, you do not perform it in isolation. You have hundreds, or even thousands, of other businesses, offering the exact same services that you are. This is especially relevant to digital businesses where the potential to start a company with little seed money is massive and the opportunity to gain influencer ROI is possible. So how do you stand out among a sea of familiar faces? First, you must study the competition closely. You must see where it is lacking and where it is better than you. Once you have access to this information, you can make subsequent changes to your own platform to fill the gaps that are untapped. To do this, you may introduce new features to your product or service, or you may eliminate old or redundant ones. Whatever the decision is, it can come only when you actually know who your competitors are and how they are a threat to your business.
Through CrawlQTM Analytics, you can quickly, easily and efficiently study your competitors and gauge their performances. How do you do this? Well, it could not be simpler. All you have to do is type in the domain name of your site and your competitor's site, and click on "Analyze". The system compares both sites' respective features and gives you back the results in no time. This also works with multiple competitors.
In order for your business to succeed, you must beat your digital competitors. In this fast-paced world of constantly changing trends, this is more important than ever. Indeed, it is not a stretch to say the only way your business will make it is if you can identify and study your competition closely.
Semantic SEO will be effective only if Contextual Analytics is applied beforehand. If you are offering the exact same service as your other competitors, their sites will show up on the same page as yours, and chances, the user will go to them. However, if you do your research, you will know what you lack, what your competitors does not, and vice versa. With this information, you can manipulate the results so that yours show up first because of the simple reason that you are filling a gap that existed between you and your competitors. So Semantic SEO and contextual analytics go hand in hand.
CrawlQ Analytics in Action
When you log onto our website, you should see something similar to the image below. Quantamix Solutions offers a wide range of services, pertaining to AI and SEO solutions. This page will also serve as a jumping-off point for you to conduct your competitor analysis because it shows the steps needed to conduct one.
As you scroll further, you should be able to see information pertaining to the CrawlQTM Analytics software, which will help you better understand the work that we do and how you can go about making the most of it for your business. Any good business requires a thorough and in-depth understanding of not just its own content, but also of its competitors. In both regards, CrawlQTM Analytics has what you need.
When you log onto the digital solution CrawlQTM Analytics, you should see the main interface of the software displaying five major features i.e.
Business Analytics
Topic Authority
Contextual Analytics
Content Optimizer
You will need to click on "Contextual Analytics". This will lead you to the page displayed below. Now, all you have to do is enter your own domain name under the heading "your content" and then your competitor's domain name under the heading "your competitor's content". Then, you click "Analyze".
Once you click on "Analyze", the system will show you how your site's features compare to those of your competitor's. What will this do for your business? It will help you highlight the weak points in your site. Moreover, it will also help you identify what features are similar to those of your competitor's, so that if you need to make changes to your service to make it more similar or more distinct (depending on whatever your preference is), you can do that easily and without any confusion. The reason this process is so effective is that it allows for a thorough peer review, where you do not have to function in an isolated bubble, but in a thriving and bustling world of businesses that offer similar services. It not only makes the market more competitive, thereby more beneficial for users, but it also helps businesses like yours reach the customers it needs.
About CrawlQ
Gone are the days when SEO was all about adding clickbait titles and irrelevant links to garner a higher ranking on search engines. Now, Semantic search is the new wave. This is the type of search that takes into account user intent and the context under which the user has made the search. With Google's new RankBrain algorithm, it can now respond to a search using synonyms, contextual grouping, and Natural Language Processing (NLP). All this makes searches a lot smoother and faster and helps businesses reach their customers in a quicker and more efficient way.
If SEO agencies are telling you that it will take anywhere from 3 to 6 months for your site to rank on the first page of Google search results, run from them! With our Semantic SEO techniques, you can rank on the first page within days. We live in a new age of digital prowess, one that works at lightning speed, and with Artificial intelligence and machine learning being incorporated into the fold, this tech is only going to get faster.
So who will benefit most from Semantic SEO? Growth Hacking Start-up Entrepreneurs who are determined to make the most of their businesses by meeting the consumers' demands.
Key techniques to Master in 2020
Semantic SEO: content that matches the context of search and the user's intent. Measure things such as readability, internal linking, and sentiments
Build Topic Authority: having credibility over the topic boosts your relevance and visibility on search engines
Contextual Analytics: see how you're doing as compared to other businesses in the same field
Content Idea Generator: keep adding relevant and interesting content to your topic so that your site remains in the higher ranks
Content Optimizer: choose phrases that match the user's intent and context
8 Key Semantic SEO Tips
Do not go after Exact Match Domains (EMDs) and don't try to take an old domain. This will not help you rank higher.
The main topic/idea should be in your page's URL. It makes your intent clear.
Semantic annotation is important i.e. information should be readable by a machine.
Use images – Google Image Search is the next big thing in AI; make the most of it.
Your main topic must be accompanied by sub-topics to show that you know what you're talking about.
The most important topics on your site should be accessible through no more than 3 clicks from the Home Page.
Metadata in your content should be relevant to your topic. Google algorithms use this metadata to classify and scale searches.
Try getting good ratings and reviews. This always helps in semantic search.
All this proves the urgent necessity of catching up with Google's AI-driven tools in 2020, especially since these will only get more advanced as the decade progresses. The only way for your business to thrive on the Internet is for you to adopt Semantic SEO practices, as soon as possible.
To gain competitive advantage and beat your digital competition within days, start your Semantic SEO journey with us!
Register NOW for a 14 day free trial in a few easy steps and Log on to CrawlQTM Analytics to master Semantic SEO and grow your business by leaps and bounds.
---