Is Content Optimization necessary for Semantic SEO in 2020?
---
---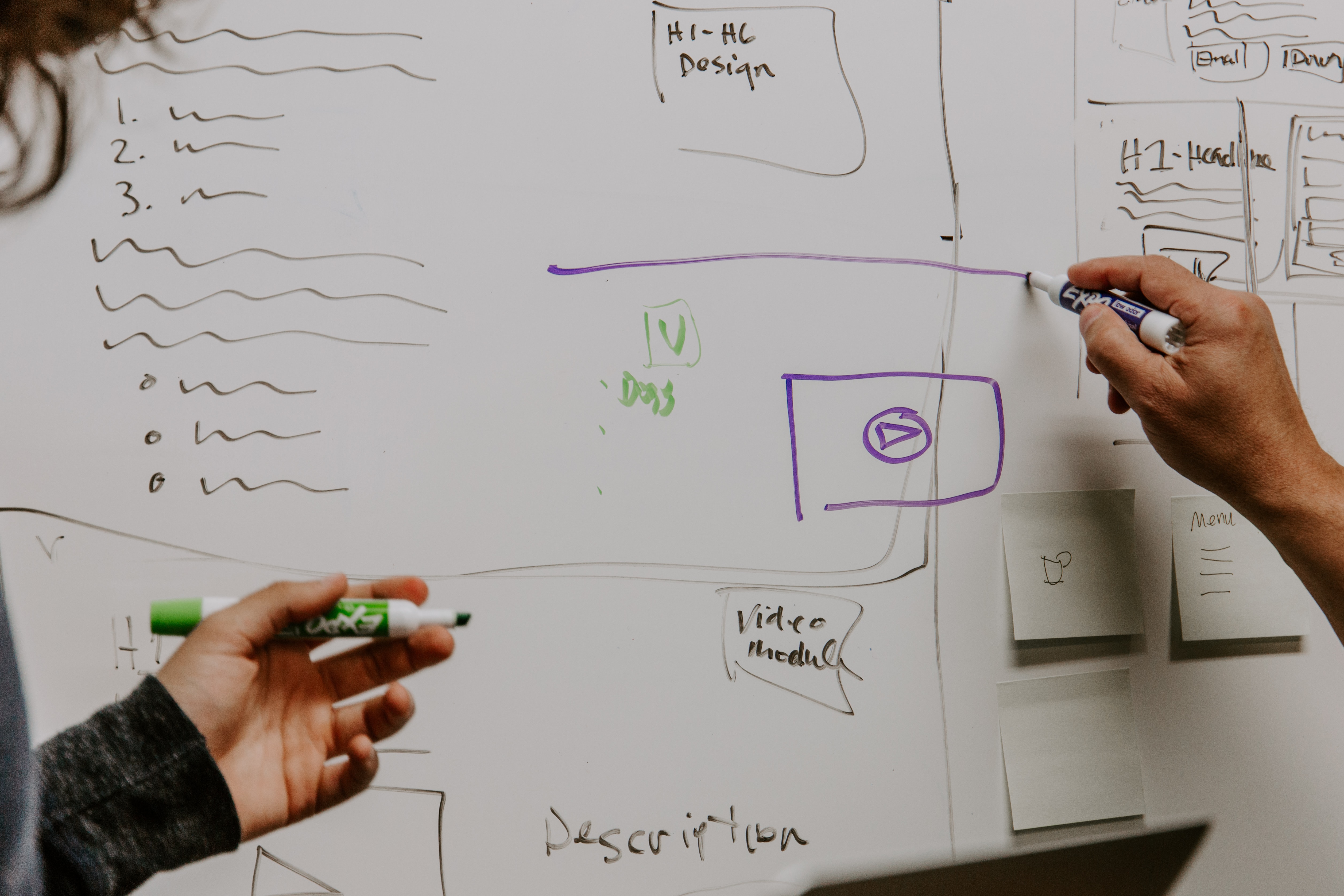 ---
Semantic SEO is the new wave of Digital media. Gone are the days when businesses had to rely on click bait, keywords and links to ensure that their business was the most accessible to their customers. These obsolete technologies will be non-existent in 2020. Now, with AI driven tools and Semantic SEO, the system is able to read and analyze Context of a search and the user's intent. These two elements are the most crucial pieces of the Semantic SEO puzzle and the driving force for any Business prospering in the Digital Age.
Semantic SEO ensures that your business is well on its way to leaving a significant mark in the digital world. Without it, you are at the risk of being lost in a sea of other millions of online businesses. However, fear not. If you make the right choices and decisions when it comes to promoting your business, not only will all your time and energy that you put into your work actually pay off, but you will also be able to reach the market and demographics targeted by your Business.
A key aspect of Semantic SEO is content optimization. This entails customizing and optimizing your content to bring it in line with user preference. The goal here is to ensure that your content reaches the concerned parties effectively and efficiently. In other words, you are looking to gather the largest target audience possible around your Brand or Company. Once you have the users' attention, and once they read through your content, they will be better equipped to gauge whether or not they want your services. But if the content does its job, then content optimization will only bring in potentially millions of new customers. With CrawlQTM Analytics, the process of content optimizing and content creation becomes easy and straightforward. Everything from keywords, internal links and metadata is accounted for, so that you don't have to worry about anything.
Before we head towards the actual process of content optimization with CrawlQTM Analytics, it is important to answer the following question: why is content optimization important for businesses? Essentially, the Google algorithm is built in such a way that it looks for relevant and important keywords when a user makes a search. If you use Semantic SEO and if your content is optimized accordingly, a Google search will bring your site to the relevant user automatically. How does this help you? Well, it brings more traffic to your site. More traffic means that more people will engage with your content and your service/product, and will therefore be in a better position to interact with you leading to more business and ROI. The great thing about this is that your site is presented only to those who actively demand the services you provide. So there's no way this could go wrong.
CrawlQTM Analytics in Action
CrawlQTM Analytics is a cloud based serverless digital solution using Artificial intelligence powered by Quantamix solutions. Once you reach the main website, you can register for free in a few easy steps. Next you have to log on to your account, and you would see the full fledge digital solution right in front of your screen. CrawlQTM Analytics has different options
Contextual Analytics
Content Idea Generator
Content Optimizer
You will have to click on Content Optimizer feature. The system will then ask you to type in your key phrases, all separated by commas, and your page URL. Once you do this, click on the "Analyze" button.
This should take you to a page displaying all significant statistics about your domain. As you can see, the Semantic SEO section shows you how semantically optimized your content is when compared to your competitors i.e. other people who have similar targeted keywords or key-phrases. The system should give you an accurate percentage after comparing the top search results. The Artificially intelligent digital solution scans your domain and provides average reading time, readability, reading ease and sentiment of your website content.
The digital solution also provides a cloud of most significant and related keywords of your website in accordance with the users. The system will also tell you how semantically optimized your content is in proportion with the user search intent for the site i.e. whether or not your site is delivering on what the user to intended to search for.
The system will then display your most important digital competitors. This is very helpful if you are unaware of the competition or have neglected some competitors in digital space. Even if you have done your research, this system might show you sites that you had not considered competition before. In any case, this tool clearly identifies your competition so that you can gauge your next steps accordingly. It also shows a summary of the search intent of user matching with your website.
The system then continues to demonstrate other things that need to be considered under the banner of content optimization. It is important to remember that these things will most likely be the deciding factors when it comes to whether or not your site will be displayed on the first page of Google's search results to your intended user, so it's important that any changes that the system suggests for your site in order to optimize content, are implemented.
The optimization scores of your competitors' sites in relation to your site are shown, for further comparative analysis. The larger the area occupied by the competitor the larger the optimization score of competitor. These competitors have to be keenly observed and monitored to gain competitive advantage and beat your digital competition.
It then goes on to show similar key-phrases and keywords that are trending and can be added. These shall serve as ideas for keywords that your company can incorporate into your content, as well as ideas for what changes or modifications could potentially be made.
These keywords are crucial when it comes to optimizing your site's content. While Semantic SEO does look at context and intent in search results, it is only able to do that after the keywords the user puts in match the ones on your site. So essentially, your keywords help narrow down the search for Semantic SEO to then display your site as one option to the user.
As you can see, adding in keywords is a long and tedious process and there are potentially thousands to choose from. Nevertheless, it is extremely important that you incorporate them into your content so that it reaches your target audience.
Moving further, you can read most relevant blogs and articles about your desired keyword or key-phrase. This information should help you greatly when using CrawlQ Analytics' tools for content optimization. Semantic SEO is almost a "human-like" tool that is fully and accurately able to guess the true intention of the user from simply the keywords that they type into the search engine. This revolutionizes the whole system of answering a query on the Internet, and if properly utilized by you, the business, it can help you make millions through user access.
To ensure that you are not left in the dark about the true nature of your desired keyword/key-phrase "Semantic SEO" and related content optimization and to bring you on board with the process of it, the site goes to great lengths to explain the tools that are then used to help your business maintain a significant online presence. The definition as well the benefits you would be set to gather from Semantic SEO are explained and if you are so inclined, you can read all about them.
The site also provides other information such as information pertaining to the ways in which you can future-proof your search rankings i.e. how to maintain consistency with your performance in Google searches. Some frequently asked questions are also answered on the site.
Furthermore, we provide information on how you can take advantage of Semantic SEO and our content optimization software to build your brand on the Internet, as well as more information on what Semantic SEO is and how you can enhance your SEO strategy with CrawlQ.
Similarly, more articles on the same are attached. You may read them in detail by visiting our site.
In the content optimizer section, you may once again repeat the whole process after you make the changes and modifications recommended by the system. This should help you work out any kinks in your optimization strategy and make it perfectly in tune with Google's algorithm. Moreover, it will help you snuff out the competition in the process.
Future Trends to follow in 2020
In this fast-paced, data driven world, you need growth hacking to build your business. Growth hacking is a mechanism that optimizes your site and helps it grow through creative marketing, behavioral psychology, data analyses, tooling, and automation. Through analysis of the funnel, this process will figure out precisely what your business needs to grow. By using CrawlQTM Analytics, you will be able to study these statistics and make an informed decision, free of human errors.
using CrawlQTM Analytics, you will be able to study these statistics and make an informed decision, free of human errors.
Say goodbye to old school SEO techniques like backlinks, keywords and guest post. In 2020, make way for new and innovative ways to get your business to thrive on the Internet. With AI tech in Semantic SEO, you can gauge the user's intent and using CrawlQTM Analytics. This digital solution will help you to achieve this goal. So register for a 14-day free trial today to win the digital game!
---