Are Business Analytics and Semantic SEO Pillars of New SEO?
---
---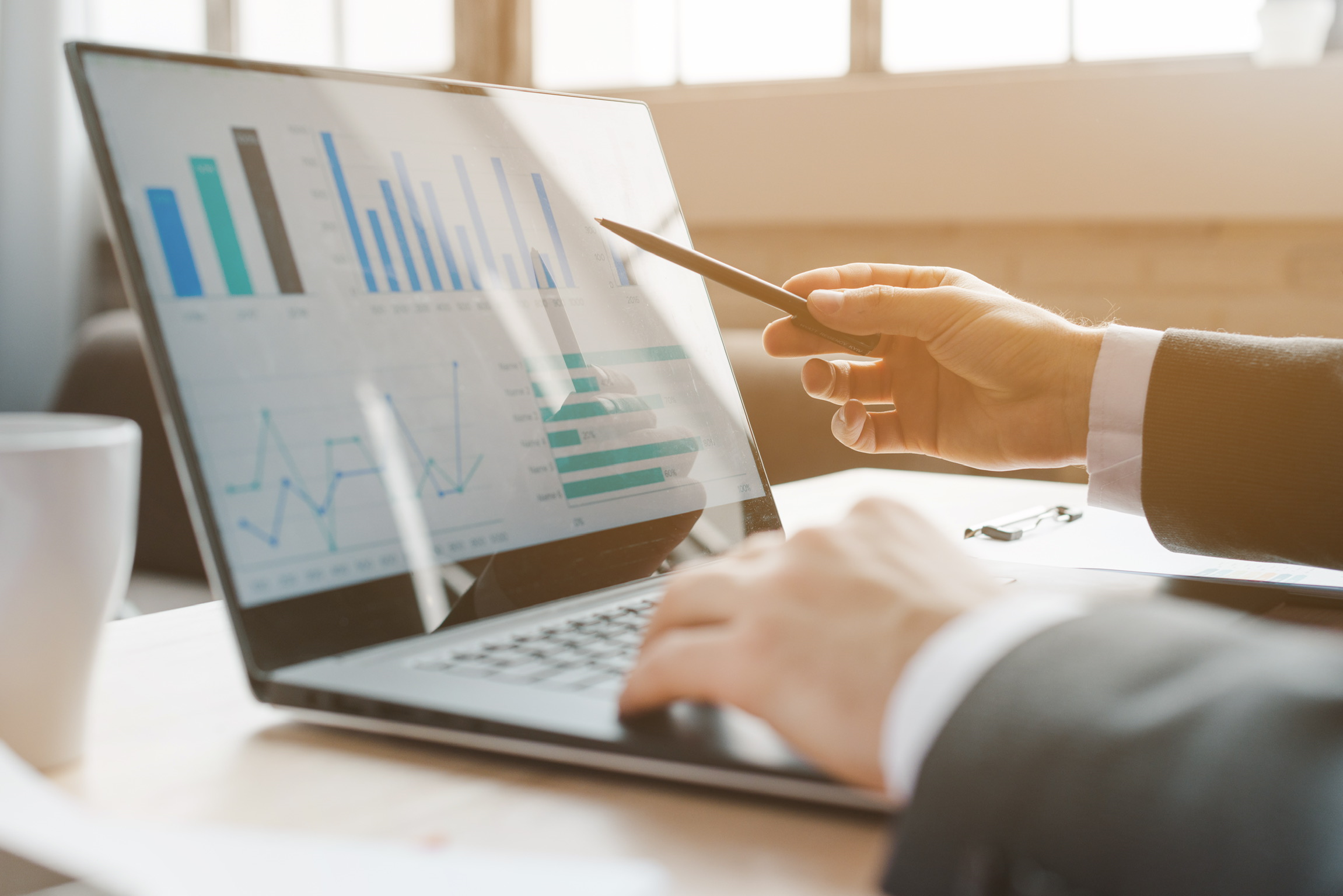 ---
Semantic SEO is a testament to the wave of the future, particularly in the tech world. It has revolutionized the way search results are presented to users, and in turn, has optimized the user experience over the Internet. Semantic SEO paves the way for customized and more focused results when conducting a search, thus saving a fortune on time and energy. Semantic SEO truly is a godsend not just to users and consumers but also to businesses that uses Digital media channels to make their Business competitive and beat their digital competitors. To use Semantic SEO and prosper from its benefits, first we need to dive in the world of Artificial intelligence and explore what exactly is Semantic SEO?
Semantic SEO is a new and improved spin on the traditional search by keywords. In addition to showing the user search results relevant to the keywords that were typed in by the user, this system takes into account two other factors to improve the search results:
The intent of the user
The context of the search
The intent of the user is what the user intended to type into the search bar, while the context of the search essentially means that the words typed in are not looked at in isolation. Rather, the words typed in are processed as a collective cluster so that the results show sources that are most relevant to what the user wanted to view or what the user intended. The two factors, intent and context, are therefore interconnected in this regard, and basically, work together to enhance the user's overall experience with the search. For businesses, this system ensures that when a user searches for a service or product that a particular business is offering, Semantic SEO brings the relevant business up to the user's attention via search results. This makes this system, run by Artificial Intelligence software and a win-win situation for all parties involved.
Now that we have established what Semantic SEO is and all the ways in which it can benefit consumers and businesses alike, it is time to delve into the matter of Business Analytics and its relation with Semantic SEO. With CrawlQ Analytics TM you can master both in one go without spending time on multiple softwares and combining the results into meaningful data for your Business.
CrawlQ AnalyticsTM in Action
The first thing you will have to do is use your web browser to visit the homepage of Quantamix Solutions. Once you register for the free trial in a few easy steps you are ready to land into the world of Artificial intelligence and Semantic SEO. Then you have to login into your account to explore the remarkable features for your Business. The Business Analytics feature has a diverse range of Artificial intelligence tools that comprehend your domain from every possible aspect.
Now you should see a dashboard that shows you the Semantic SEO feature. It explains all the Semantic SEO aspects of your domain by emphasizing on the important Meta structure of your website. The most significant data about your website includes:
Total number of pages
SSI Expiry of your domain
HREflang of website
Robot txt
Structured Data
Average Words per page
Average URL length
Average Title length
Crawl time of website
Average Meta tag length
Average targeted keywords
All this information helps you to analyze your domain from a comprehensive approach and visually see your domain at a snapshot through the power of Artificial intelligence. You can also formulate your digital strategies with these insights and improve your domain in no time. The more accurate and detailed you are with your Business Analytics, the greater the likelihood of you reaching to the Top ranking of SERP and into the hearts of your customer.
Next, the Semantic SEO software solution will display numerous features pertaining to Business Analytics that ensure you're making the most out of Artificial intelligence for your Business. You would see a word cloud containing the most significant ideas, keywords and content areas which can lead you to the top on Topic Authority and maintaining a strong relationship with your customers through their interested content.
Using a series of bar charts and pie charts, the system will show you the readability, reading ease, reading time, and content length of the content you are using in your domain
Furthermore, the Artificial intelligence system will continue to tabulate more data and present you with more statistics to help your business be as efficient as possible. This includes data pertaining to internal URL linking, external URL linking, sentences per URL, images count per URL.
In addition to this, CrawlQ Analytics TM will also show you data and statistics pertaining to the type of content you're putting out and the sentiments it garners. The former encapsulates factors such as whether the content is in JavaScript, CSS, Images, or HTML. The latter includes but is not limited to user sentiments such as relaxed, engaged, motivated, and stressed.
A sentiment is an important avenue to explore when looking at business analytics for Semantic SEO because it helps you in gauging the widespread and the appropriate reaction to the content that you are presenting. Other sentiments recorded include amazed, irritated, passionate and elated.
Following this, you are presented with a detail analysis of your domain including exact measure of internal linking of your site. CrawlQ AnalyticsTM enhances the internal linking fo your domain, increases readability and helps Google track and connect the various topics on your site so that the user gets maximum efficiency out of your services.
The best benefit of having access to a complex network of data and analytics for your site is that it minimizes any kind of potential losses that your business might face by putting time and money into unnecessary problem areas and neglecting major site problems. This complete analysis of your domain can help you to optimize it, and thus gain more from it financially through ROI.
Business Analytics is vital to your Semantic SEO precisely for these very reasons, for example knowing that 52 pages have a reading time of less than 1 minute means that your potential customers can quickly and easily read and comprehend the pages, thus making it simpler for them to reach a decision.
As demonstrated in the digital solution, the system also gives in detail information pertaining to the number of words on each page. This is extremely helpful because you do not want your pages to be too long or too short. In the case of the former, the reader will likely get bored or distracted or too overwhelmed, while in the case of the latter, the reader will simply not have enough information to be able to make a decision about using your services.
We now move on to Technical SEO. Briefly put, Technical SEO is essentially the process whereby you can optimize your website so that search engines such as Google can interpret and index the content on your site without problems. An audit score will show you what issues need to be fixed on your site, as shown by the errors, warnings, and notices on the image above, and what you can change to make your site better.
The digital solution CrawlQ Analytics TM measures the desktop loading time, which is essential for the analytics process. If your users (and potential consumers) have to wait long hours for your site to load, the likelihood of them clicking away and looking for an alternative is high. Since you don't want that to happen as a business, it is crucial that you keep the loading time to an optimized minimum.
Part of Technical SEO and its process are a number of factors that gauge the overall health of your website and give you pointers on how you can improve. This includes bar charts and pie charts on the following – favicon (this is the graphical representation of the site on the browser's address bar), Meta description issues, duplicate title, crawl depth, H1 tag issues, and status code.
Furthermore, the process includes an analysis pertaining to other miscellaneous missings, which are essential things one may have overlooked or forgotten to make adjustments during the site-building process. Ultimately, this tool helps to make sure that absolutely nothing is missed out on. Even the smallest details word counts, favicons or duplicate titles are picked up on and fixed.
There can be various technical problems in your domain which would need instant attention. The various issues that may arise within a site include broken links, missing headings, malformed URLs, and tags.
As you can see, the software does a thorough and complete analysis of your website before it can be put out for the world to use. This, once again, highlights the efficacy and crucial nature of business analytics when building a site. Human error dictates that anything can miss the eye and damage the entire operation. CrawlQ Analytics ensures that this does not happen.
If you're a business in today's age, you cannot function without analytics of this kind because everyone uses them. It's all the rage, and it's something that you as a business should not ignore. This may very well be the determinant that takes your business to new heights.
Now, it is time to move on to Performance SEO. Performance-based SEO is simply the mechanism whereby you make the payment for your SEO once you see for yourself its results. Normally, there is a fixed revenue target or rankings target that determines the final price.
Desktop loading time and the mobile loading time shows how long it takes for the site to load for someone on their tablet or mobile phone. For the same reasons, this is a crucial step in the analytics process.
Performance SEO shows you the metrics of your site. This includes factors such as first contentful paint, first meaningful paint, and speed index, first CPU idle, interactive and max potential first input delay. All of these serve one purpose – to understand what kind of results you're getting from the strategies you're implementing, and what you can do to improve your situation if needed.
Furthermore, you are also shown the diagnostics of the site, which again, are meant to help you gauge your strategies and then pick and choose the ones that are working best.
Once more, desktop loading time and mobile loading time is an important factor to take into account. Performance SEO will ensure that the efforts you're putting into your site, are actually bearing fruit and that if they're not, they may be discarded and replaced for alternate, better options.
The understanding of metrics, opportunities, and diagnostics of your site will help you come to terms with the efficacy of the processes you're employing at your site.
Finally, we take a look at the last tool to help your business thrive – Technology. This encapsulates the technical insights that essentially define the technologies that are used on your website. It gives an overarching understanding of your site; a final touch, if you will.
Now that you have been made aware of the different tools and the necessity of Business Analytics when employing Semantic SEO on your website, you can know that you are in safe hands when it comes to data and analytics for your site, and you can know that CrawlQ AnalyticsTM powered by Quantamix Solutions is the best solution for all your digital problems and beat your digital competition.
---