The new seo using semantic search and artificial intelligence
---
---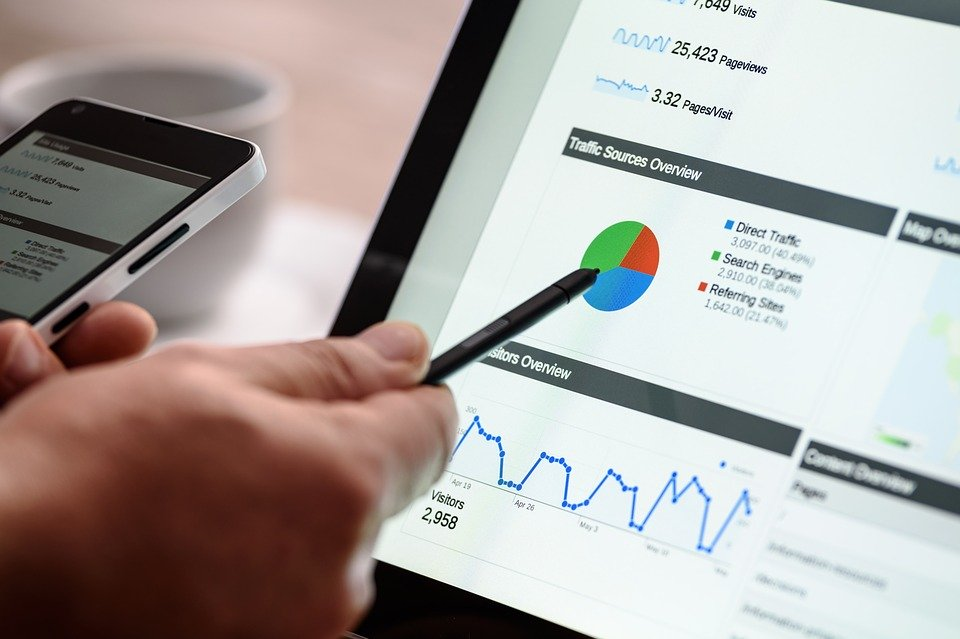 ---
Have you considered investing in Semantic SEO but are hesitant because it is the newest but trending newest technology? Do you struggle to cope up with your competitors who have leveled up to semantic SEO and newest trending Artificial intelligence technologies? Are you reluctant because you think the costs of artificial intelligence technology and related semantic search techniques are too high? Worry no more because we have the smartest most efficient solution to all your Digital problems. Let's first dive into the world of semantic SEO and Artificial intelligence.
What is semantic SEO?
Semantic search is a new technique of searching data in which a query asked to search not only tries to look for the exact keywords but tries to know the purpose or intention of the query and contextualizes it with the meaning of words a person is searching for. Semantic SEO is a technique used in Business and Marketing which helps to improve the traffic of a website by giving significant MetaBase and semantically pertinent content that specifically answers the particular search objective. The search engines gather all the factors in a piece of content and not just the links. Thus Semantic SEO is gradually becoming the future of SEO.
Semantic SEO tools
In today's world, the Artificial Intelligence technique is used to build up a cloud of words around a particular search and bring out the most effective Semantic SEO solutions. There are numerous Artificial Intelligence tools for semantic SEO using Latent Semantic Analysis for SEO and some use Latent Semantic Analysis in python too. Most of these Artificial Intelligence tools are already listed by Quantamix CrawlQ for technical and organizational advantages.
Contextual Artificial Intelligence and Semantic Search
The most efficient Artificial Intelligence technique is used by transforming each word into a special anchor point in the hyperspace and the space between these points is used to recognize messages where the context is the same to the concept that the user is searching. Quantamix CrawlQ aims to power your Business Analytics using contextual Artificial Intelligence which has now become a key to the massive customer journey. It is also transforming the E-Commerce industry by supplying customized experiences to end-users around the world. With the enhancements in technology, the competition has increased immensely and the growth of population has become an unbeatable requirement of every business.
Semantic SEO Techniques
The main factor of influencing search engines is to have knowledge of how Google looks at the content and ranks it provides. Google has more than 200+ ranking factors including Content Depth and Topic Authority. This means that obsolete SEO strategy is of no use when it comes to rank higher on search engines and an up-to-date Artificial Intelligence Semantic SEO is the only way to level up to Google's Natural Language Processing (NLP) techniques and artificial intelligence. You need the best digital solutions to overcome digital competitors and create a Topic Authority. It is the idea of your site that portrays your proficient entire authority over the topic rather than just one keyword. So keeping in mind the type of keywords or topics one should also consider the depth of the content, topical authority and relevancy for SEO rather than just keyword fluffing and long articles.
Now you can gain topic authority using the most advanced Artificial intelligence solution CrawlQ Analytics TM by Quantamix Solutions. You can sign up in a few easy steps and enjoy free trial for 14 days with all the benefits of serverless, cloud-based, Artificial intelligence-powered digital solutions.
CrawlQ Analytics TM gives you that edge to beat your digital competitors and gain topic authority through:
You can search and discover new topics by unveiling secret patterns of content connection with each other through web-like structures and create automated content ideas through the topic authority builder feature.
Your domain is analyzed using Artificial intelligence and all Topics are presented in interconnected clusters to give a visual representation of the whole domain data. This gives SEO analysts, SEO experts, and business owners a visual story like the feel of their whole domain.
Artificial Intelligence-based Analytics
The digital solution uses advanced Artificial intelligence and Natural language processing (NLP) to present advanced analytics for demanding SEO efforts of today's digital world.
Semantic key phrase suggestion
The digital solution CrawlQ Analytics TM presents a deep diving option into the topic clusters to analyze the distribution and connection of long tail and short tail semantic key phrases. This enables the user to establish connections between different topics and visualize them.
Topic Authority for a specific topic increases the organic visibility of your Product, Brand or Company. It also makes your content more relevant to the user and to the search engine.
Visualization of each Topic
The most important feature is to visually grasp the crux of your whole domain. This is performed through
Visualization of each Topic cluster in relation to its relevancy and occurrence with the topic
Topic clusters relationship with other Topics within the domain
Topic cluster's relation with the whole domain
You can use this highly advanced digital solution by following some easy steps.
First, you have to register in a few easy steps. You can sync your Gmail address or fill in the information on other email addresses. You can also request a demo of the software on the website.
You can enjoy a free trial for 14 days and enjoy all the features for your Business. Once you enter the dashboard of CrawlQ TM Analytics, you will have access to all the features such as:
1. Business Analytics
This feature allows the deep analysis of your whole domain on the following criterions:
Semantic SEO
Technical SEO
Performance SEO
Technological aspects
2. Content Idea Generator
Once you enter your desired keyword or key phrase/key phrases you can get:
Visual presentation of the Word cloud of all significant content ideas
Top key phrases to be used in your content for your specific area of interest
Top Competition for the desired content idea
Significant and Authority websites for the desired content
Suggested Topics for the content you want to include in your website
Top trending articles or blogs for your desired area of interest
3. Content Optimizer
When you enter our domain address and your desired key phrases you get
Reading time of your content
Readability of your Content
Reading ease of your content
User Sentiment of your content
Key phrases used in your website
Word cloud of your significant key phrases present in your domain
Significant text in your domain that matches the search intent of the user
Your digital competition at one glance
Your digital competition's domains at one glance
Similar key phrases related to your content
Significant articles/blogs related to the content of your domain
4. Semantic SEO features
The most advanced Semantic SEO feature enables you to analyze how semantically optimized is your content as compared to most search results on the search engine for your desired key phrases.
You can also see how semantically optimized is your content in relation to the user search intent for your website.
5. Contextual Analytics
The contextual analytics feature enables you to compare yourself with your digital competitors and ways to beat your digital competition through easy and visual representation. This feature enables you to:
Compare your Reading time, Readability reading ease and user sentiment with your competitor's domain
Build a word cloud of your domain and present it visually along with the word cloud of your competitor's domain
Important key phrases of your own domain in comparison with your competitor's domain.
Summary of your content in comparison with competitors domain
6. Topic Authority
To gain Topic Authority you only have to enter your domain address and the rest is all performed by the artificially intelligent software.
The Topic authority feature enables the user to analyze the Crawl time, Number of important Topics, No of Documents used in the domain, and an average number of sentences. The website semantic score of your domain is presented in percentage to give you a better understanding of how semantically related your domain content is in relation to your Topic. You can also export the report in excel/CSV format.
The Topic Authority feature enables you to visually analyze your whole domain and craft an inter Topic distance Map through multi-dimensional scaling technology. The topmost salient terms and their frequency are visually presented in bar diagrams for ease of the user.
The word cloud feature enables you to understand semantically related key phrases/ keywords in relation to different Topics. The bigger text represents the most significant key phrases which have greater relevancy with your domain's content and Business.
The Topic Authority feature enables you to visually analyze your domain in relation to relevant content through a unique quantum designed moving interface you can zoom in and out and analyze different Topics in relation to each other. The most important topics are presented in bigger atoms and you can visualize the relation of each topic with the other. This enables the user to Build the Topic Authority for the desired Topic and gain maximum SERP results. You can conquer any search engine with all these unique features and beat your digital competition and gain maximum benefits and ROI out of this advanced digital solution.
---