Content creation using semantic search and artificial intelligence
---
---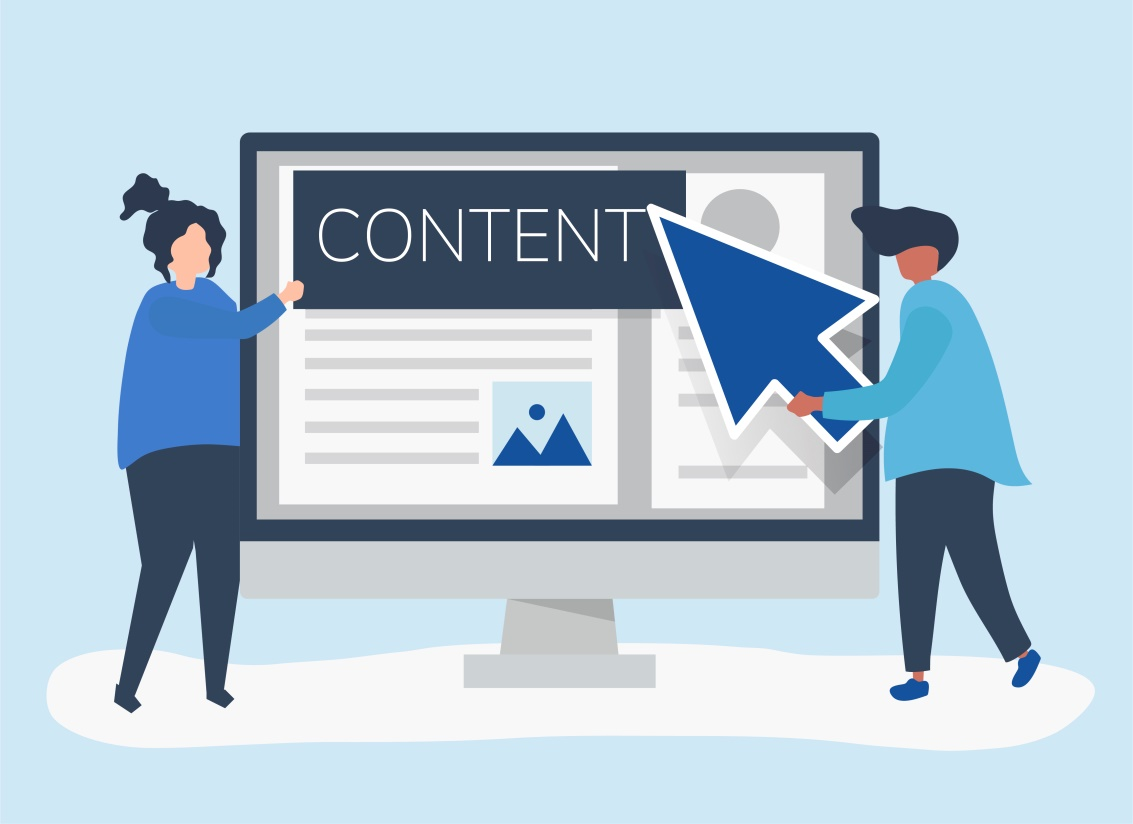 ---
Are you amazed at the idea of Semantic search as the new face of SEO? Have you started competing with the big guns that have mastered the art of Semantic search and are prospering in this New Digital landscape by leaps and bounds? Yet you are struggling to get the basics of Semantic SEO and its role in the content creation process. Wait no more and let's dive into the world of content creation through Semantic SEO.
Previously SEO specialists and marketers used keyword stuffing and randomly adding click-baits and links to rank higher on the search engine. After the evolution of the search engine, these black hat techniques were detected and condemned. Now the most trending concept that has conquered the SEO arena is Semantic search, but it all starts with quality content creation. Content marketing strategy has some authentic tools and techniques when used accurately becomes a valuable digital asset for the Company.
Semantic means "relating to a meaning" whereas Semantic search refers to the creation of content related to that meaning or the groups of meaning. Google search engine has evolved into the enhancement of "Human-like feel" and prefers the creation of conversation to be around questions that arise in a user's mind and the results to be as close to the user's intent as possible. Google has integrated the Artificial intelligence RankBrain algorithm 2019 into its Hummingbird update. The RankBrain uses AI technology which enables the search engine to respond to a search query through synonyms, contextual grouping and Natural Language Processing (NLP).
How Artificial Intelligence is enhancing Semantic Search?
Google search has shifted its focus from "keywords" and "exact words" to a "web or group of semantically related content". The content that is referenced and related to a user's search query can be in any format including images, videos, text, and individual bits and pieces of data so keywords fluffing has lost its affectivity. Google's search engine enhanced by Artificial intelligence tries to understand the underlying meaning behind a search query and displays the search results based on Artificial intelligence, Natural language processing, and knowledge graphs.
The search engine has the ability to understand your Company's content through semantic relationships and then further understands user intent through artificial intelligence. The search engine then presents the best content to the user through this semantic search relationship. The outcome is higher CTR (Click-through rate) and higher rankings of SERP (Search Engine Results Pages) for web pages that have structured; relevant and valuable content for its user.
Why Semantic Search is essential for Businesses?
Google's Bot has Artificial intelligence integrated into it which understands your Company's website content and then matches the search queries to the right content.
Website users and visitors have questions in mind and are delighted when they find authentic answers to those questions easily without much effort. The user also wants detailed information but does not like repetitive and unnecessary, keyword filled content.
Semantic search enables the content to be related to a concept rather than the exact keyword or key phrase.
This leads to the content creation of all digital marketing content by understanding the working of Google's algorithm and then ranking higher semantically.
The use of semantic tools and techniques for creating semantically related content is the most daunting task but with the help of authentic artificial intelligence-enabled semantic solutions like CrawlQ Analytics TM, this task becomes much more feasible and hassle-free.
How to use CrawlQ Analytics for Semantic Content Creation?
The newest trend of semantic search has become a strong pillar of the Google search engine. Semantic Content creation requires the right mix of Semantic SEO strategies and Semantic SEO tools and techniques to craft the best semantically connected content for any digital asset.
Quantamix is one of the tops AI Companies that empower business owners, SEO experts, SEO professionals, Marketers and SEO enthusiasts to step ahead of their digital competition and gain competitive advantage through Artificial intelligence. CrawlQ Analytics TM is an AI-powered, serverless, new Semantic SEO solution that enables self-serving analytics, self-control and self-visibility for a Company's digital assets to reach their digital goals and attain first-page search engine ranking. The revolutionary digital solution creates knowledge clouds, suggests content ideas for semantic content creation, builds Topic Authority and provides savings on Company's SEO budget. Quantamix has revolutionized AI technology that helps companies to achieve measurable ROI using semantic SEO practices and Natural language processing (NLP) to create a dollar value of digital assets.
CrawlQ Analytics TM is equipped with AI-powered tools and techniques that integrate AI and machine learning to relate content and present semantically connected content through knowledge graphs and content suggestions. CrawlQ Analytics TM scans a Company's digital assets and recognizes gaps in the Company's existing content to help them in creating Digital marketing strategies and provide user value by presenting actionable and measurable SEO insights.
Let us dive into the process of content creation through CrawlQ Analytics TM. This all in one digital solution provides:
knowledge graphs
build Topic Authority
Perform contextual analytics
Content idea generation
Content optimizer.
The semantic Content Creation process
First, log onto Quantamix Website and register yourself in a few easy steps. The digital solution is all-rounder AI-based software but we will explore the content idea generator feature here.
Enter your desired area of interest, keyword or any term that is related to your business and you wish to create content around it and hit generate. Within seconds you will have a semantic knowledge cloud.

The semantic knowledge cloud consists of all semantically related content that can be included in the content of your digital assets to make it semantically integrated. This gives authenticity to the content and helps it to rank organically to the top of the search engine.
Another feature of the content creator is the suggested topic area. The AI-based serverless solution CrawlQ Analytics TM provides a list of suggested topics that can be utilized in creating blog posts, articles or any digital content to create Topic Authority around your field of interest or the core idea of your Business. The content can be spread across different digital media channels according to the digital media strategy of the Business.
Another tremendous feature of CrawlQ Analytics TM is to provide a list of key phrases that are semantically connected to your core business and can be utilized in the content of your digital assets. These key phrases are different from Keywords which are usually generated by keyword software. These key phrases semantically relate and connect a group of topics, semantic terms and content together that is the best way to rank higher on Google SERP. The main aim of these key phrases is to provide answers to the most important questions asked by your target audience who are interested in your field of Business and provide value to them. These key phrases are better than a single keyword suggestion as a long-tail keyword and phrases rank higher in the new Google search engine update. These key phrases can also be used in the Content Topics social media content, H1 and H2 tags, Meta tags and Meta description of the
The next feature of the Content generator plugin is to provide a list of Digital competition that has authentic content related to your area of interest (the key terms you have placed in the start) and the core area of your business. These competitors and their content should be regularly monitored to stay ahead of your Digital Competition.
The next amazing feature is to provide a list of top trending semantically related articles on the internet that has content according to your area of interest. These articles are mostly written by your digital competition and are top trending on Google search engine. This provides a digital landscape of your competition and their moves. You have an opportunity to read and analyze all the content to see how the competition is answering questions for its users. You can then create content that is far better than the competitors and beat your digital competition in their own game.
The content generator feature is only one aspect of this holistic solution that is a one-stop-shop for all your Digital problems. Do not wait anymore to create top-notch semantically integrated content for your Business, gain topic Authority and beat your digital competition now!
You can explore all the incredible features of this AI-based software CrawlQ Analytics TM for free through the 14 days free trial. You can also book a demo for your business and enter the world of Artificial intelligence Now!
---