Top 16 strategic steps in eCommerce SEO and keyword research in 2019
---
---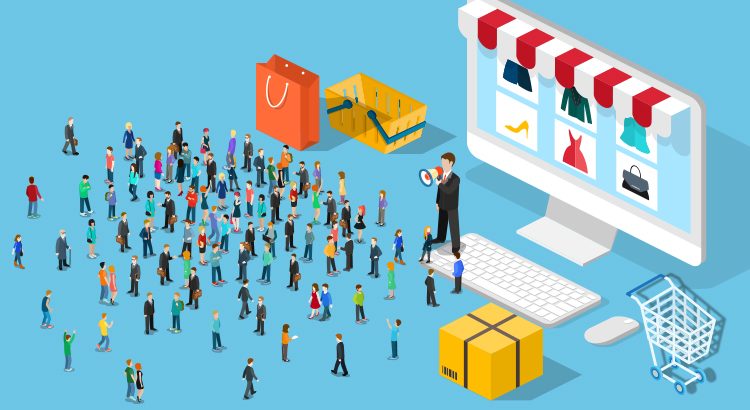 ---
SEO for eCommerce websites is a critical factor for successful eCommerce digital marketing when combined intelligently with AI tools and techniques in eCommerce SEO.
A comprehensive SEO plan for eCommerce sites is most important to maximize organic search volume.
Keyword research for eCommerce SEO is the first step of this plan. AI tools and techniques in content automation can help to automate eCommerce product descriptions. What you need to combine in the workflow is the AI tools in e-commerce keywords research. This AI-driven SEO strategy can put your product pages on the first page of Google.
When we talk about automated workflow tool, you need to consider powerful web applications which can interact with AI tools and techniques in Digital Marketing. A most practical approach is to consider Alternative to Wordpress and switch to python based web applications.
Following this powerful strategy, you should start ranking on the first page for particular keywords. Once you start repeating this consistently with an SEO workflow tool, you will see a boost in organic traffic. More traffic means more leads and automatic conversion into more sales.
A well-crafted SEO strategy has the highest potential to maximize eCommerce digital campaign ROI.
However, most online eCommerce shops are poorly organized with little consideration for eCommerce SEO. Most of these online stores place heavy reliance on social media and expensive paid ads.
eCommerce SEO, on the other side, requires a one-time investment, and once you get ranked, sales conversion switch to autopilot funnel.
Does it sound simple? Once you get hang to it, its the smart investment strategy for your business, be it small or large eCommerce store.
It is important to note that the SEO strategy for eCommerce is more complicated than the usual blogging website SEO strategy.
Learn how to get free, recurring, and high converting organic traffic
Follow these 16 strategic steps for your eCommerce SEO.
Create your own unique and original product descriptions and SEO eCommerce product pages.

Encourage users to post SEO, friendly product reviews. Search Engines loves relevant value-adding original content to the user's "search intent."

Organize SEO eCommerce category pages, product pages, and sitemaps in easy to navigate manner to optimize the user experience and improved search engine results.

Apply AI tools and techniques to compress large size images. Optimize your website to keep the loading time to the minimum possible.

Build an extensive value-adding internal linking strategy to give the user quick and relevant product information.

Optimize your site for mobile devices. Build a responsive and interactive mobile user experience.

Share your product pages on social media to indicate Google to use the social signal to build your domain authority.

Seasonal keywords with low competition and high volume should be on target. Create eCommerce SEO keywords based product and category pages.

Add, encourage, and build community forums to exchange product-related information and recommendations. Build brand loyalty by participating, answering questions, and resolving customer complaints.

Add visual content with relevant metadata to pictures and videos. Build a visible SEO eCommerce content strategy to rank high in image and video search engine results.

Enable secure HTTPS encryption for user security for a significant boost to your ranking on the first page of Google.

Build deep-links to the inner and deeper pages of your site to get a niche authority for your website.

Check the health of your site pages regularly and solve the page not found 404 error and broken links issues proactively. You can use the Qutanmix Solution SEO Spider to discover all the critical problems, broken links, and SEO recommendations.

Build URL structures intuitive, unique, and optimized based on targeted keywords without the use of special characters like @#$? Etc. Use automation for eCommerce to build clean, structured URLs.

Use eCommerce SEO friendly meta descriptions to make your product and category pages as a compelling brand story. The meta description appears as text under the hyperlink on search results (SERP).

Optimizing your product titles and categories so that users, as well as a search engine bot can perform an efficient search, queries both internally and externally.
The above 16 steps should form an integral part of your overall SEO for your eCommerce website. In the next level, we follow a more practical and illustrative brute-force approach to show you how you can combine efficient keyword research in your SEO workflow tool.
How to perform keyword research for eCommerce SEO?
It is essential to realize that your target keywords should have a strong buy intent, fairly decent search volume, and high conversion rates.
How to determine buyer intent in keywords?
Compare the two keywords. "Best selling smartwatch in 2019" and "Samsung Galaxy Watch Active 2019 price". The first one indicates the buyer is searching smartwatch and the last one suggests that the buyer is almost 95% ready and decided to buy Samsung smartwatch.
The second keyword indicates strong buyer intent. "Best x product in 2019" is an excellent topic for a blog on your eCommerce site and the "Brand product 20xx series" is excellent for the eCommerce product description page.
How to find the keyword difficulty, search volume, and discover buyer intent?
You can check off the selected keywords, add to your keywords list and download in CSV. Rank represents the popularity of a given keyword relative to the other keyword suggestions found in a range from 1 (least popular) to 10 (most popular).
Put your keyword in Google Search
Choose a competitor and search through their eCommerce product and category pages for potential keywords.
Filter your potential keywords based on your domain authority
Domain Authority (DA) is Moz's SEO metric calculated based on several factors, including backlinks coming from an authoritative website to your website.
You can use Semrush Site Audit and Semrush Keywords Research to find keywords ideas.
Using Semrush or Long Tail Pro keyword research tool, you can research low competition and higher volume keywords. Next, you can create a domain authority filter on the identified keywords.
Use Google Keyword Planner to find rough search volume and CPC to determine buyer intent
The basis of competition in Google Keyword Planner is the paid Google AdWords ads, and this is not representative of organic traffic. The competition metric in Google Keyword Planner should be used only for indicative purposes.
Let's do the keyword research for our seed keyword "organic protein powder for men" in Google Keyword Planner.

The bid section indicates buyer intent. Higher is CPC, and higher is the buyer intent. Check for low competition keyword, search volume, and your domain authority. The tools like Long Tail Pro do this work for you, but it comes with a cost.
The above approach is the bruit force approach to demonstrate the idea behind the process of keywords research.
How to structure an eCommerce site?
Site structure is about how you navigate to your eCommerce category and product pages. Most important is to the most relevant content which matches the user's search intent in the most user-friendly manner with as minimum as possible clicks. The basic rules are
Keep it highly relevant based on keyword research and your niche

Keep it scalable

User should not do more than 3 clicks to get the relevant answer
The home page is the most linked and authoritative page. Internal links from one page to another page on your site pass link juice (authority) in the system.
In the next series of this article, we will focus on the top on-page factors for eCommerce SEO.
---