Top 10 AI tools and techniques for automated content creation for SEO in 2020
---
---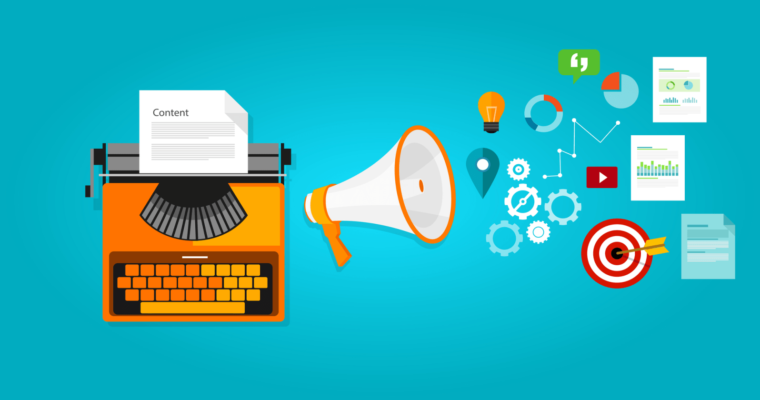 ---
Can AI automate content creation?
Can AI tools and techniques create automated content for SEO?
How to automate content using AI for digital marketing?
Why AI-powered content creation important in 2019?
Relevant content drives organic traffic to your site. AI-generated content helps in lead generation and conversion. Some of these AI tools for digital marketing SEO also helps in improving the search engine rankings and establish your domain authority on the topics and ultimately generate sales.
Content is king, and content AI is getting traction in the industry. However, content needs to be valuable, original, and most importantly, relevant to the search intent of the user. This aspect is essential because the search engine prioritizes content that is relevant and answers specific questions.
You cannot replace human intelligence, but you can automate and create more in-depth insights into your content and sharpen your content marketing strategy using AI tools and techniques.
Instead of glaring at dashboards, charts, tables, and thousands of data rows, you can use content automation tools. AI-based content automates tools that can generate critical insights for your marketing campaign performance.
At Quantamix Solutions, we use AI tools and techniques in content automation in SEO. We help in content automation using semantic content optimization and topic authority builder to accelerate and scale content creation. The primary goals are to save costs and deliver a high-quality customer experience by creating customized content that answers users' search intent. For example, product descriptions can be kept up to date and optimized for SEO for web and mobile applications. The real use case of AI is to personalize the contents based on user preferences and experiences. CrawlQ Business Analytics is a powerful and only one Semantic Search Solution in the current market.
How Semantic Search will impact your business in 2020?
95% of Growth Hackers in Digital Marketing agree that Semantic SEO is more powerful in driving conversions than conventional technical SEO and PPC Google Ad campaigns.
Still, a big part of us chooses old tools and techniques like backward-looking Technical SEO Audit, backlinks, keywords stuffing, guest posts, and NOT to optimize our content for Semantic Search of Google.
The reason is simple - Semantic SEO seems too complicated and the optimization process can be tricky for startups, business owners, and product owners as they are at mercy of SEO agencies and old school digital marketing departments.
Time has come to change this. Not any longer! Try CrawlQ Business Analytics and see how easy and smooth is semantic content optimization for New SEO can be.
Pattern and anomaly detection in content data for automated content creation for SEO
AI platforms can crawl millions of content data from websites and predict a pattern in user behavior and the relevancy of the content in engaging the user. AI tools and techniques in Digital Marketing can predict brand sale cycle, lead generation, and conversion probability by calibrating on the historical data.
Using AI, you can understand customer trends easily. You can automate the routine tasks at the bottom of your to-do list and skillset. You can automate reporting tasks using AI. This automation will free up resources, create more value instead of doing the repeated routine task. Machine learning can include much more data in their recommendations, looking at a user's behavior across many different types of content. For brands, it is easy to offer personalized content for their consumers.
Content idea suggestions and keywords research automation of content creation for SEO
AI helps to create a content strategy that aligns with how Google ranks websites. This content strategy also allows brands to understand the universe of topics they need to cover to climb to the top of their market. Using NLP for automated content creation help to create alt tags for images for the SEOP optimization, which is unarguably daunting manual tasks. AI tools can provide abstraction information from images and can predict the best keywords to drive the best search results.
How to implement an automated content creation strategy for SEO?
AI tools and techniques for Digital Marketing can automate your content creation strategy. This way, you can improve your bottom line by reducing costs and increase operational efficiency for boosting your digital marketing strategy.
Create Content
You need to combine AI with big data and NLP to automate content creation. Crawlers and bots collect millions of online content data. Next, NLP models are fitted on big data to provide insights, auto-blogs, and in-depth reports optimized for SEO. However, Content Bot does not suppose to do everything. Right? To make the suggested content more relevant and engaging, it needs human intervention.
Curate Content
Content curation is achieved by automated content marketing tools which allow to discover update in content, schedule your content, and sync with all your social media channels.
Distribute Content
Distribute and monitor the performance of your content as a part of your automated content creation strategy. This part of str includes finding the right time for scheduling your posts, engaging with the right audience, track the performance of your content, and take timely action to improve keywords and other SEO factors.
Best practices that you should remember when using technology to optimize your content strategy
A
B
1
No.
Automation Ideas
2
1
Key Automation Ideas
3
a
Backlink monitoring, keyword research, rankings monitoring,
website audit, competitors' strategies, marketing strategies
4
b
Automate A/B Testing for website performance and stability. Keyword-driven tests, mobile loading time tests to help you measure website performance and stability.
5
c
Define the target audience of a brand, Optimize segmentation, and channels to serve ads. Automate Ads creation and optimize the likelihood of more clicks.
6
d
URL rewriting tool, product description automation optimized for SEO.
7
e
Identification of long-tail search queries and conversion rate optimization to automate authority building.
8




9
2
Automate Influencer Outreach Campaign
10


Automate influencer outreach campaigns to get more voice of share on social media.
11


Link building strategies using influencers who are popular in the area of the topic you have created content.
12




13
3
Automate Social Listening
14


In this process, you will get alert whenever someone mentions your brand with any blog, social media, news, etc.
15




16
4
Social Media Sharing
17


Automate social media sharing with optimal timing and location. Social media opens opportunities that eventually lead to SEO benefits
18




19
5
Automate identification of best performing contents and topics
20


To double-down on SEO ranking, it is important to identify best performing content, keywords, and topics. This will help to boost organic traffic.
21




22
6
Predicting your Niche Traffic Potential
23


Automation of the information related to potential traffic sources based on created look-alike traffic on social media and Google Delivery Network (GDN) with using additional information.
24




25
7
Anomaly Detection
26


Key ranking features extraction and anomaly detection using machine learning algorithms will be a significant step ahead to find issues and outliers with the website content.
27




28
8
Lead Generation for Outbound Prospecting
29


Identify, validate, and curate the leads based on pre-defined criteria.
Top 10 AI tools and techniques in content automation for Digital Marketing SEO
We present the top 10 best AI marketing tools that generate SEO content automatically and robotize most of the steps in content creation.
BuzzSumo facilitates an in-depth understanding of content strategy and establishes strong digital footprints. BuzzSumo helps to develop content marketing automation. BuzzSumo automates content generation in the following areas.
Powerful Content Automation Insights
BuzzSumo helps to identify the most shared content across social media channels.
Influencer marketing amplification
BuzzSumo helps to find relevant influencers in your area of topic and keywords.
Automation of competitor analysis
BuzzSumo tracks the performance of competitors' content and provides comprehensive content automation tools for SEO and digital marketing.
HubSpot blog idea generator is a free content automation and content generation tool. Blog ideas are automated using keywords and help in content production and blog posts. This blog idea generator helps to boost your SEO strategy. Based on the competition and relevance, this tool selects topic clusters for content automation.
Quill models the concept, storytelling, and topic using NLP machine learning models. It produces insights and personalized stories with customization to make the content relevant and readable.
This platform converts big data to narratives using AI-powered NLP models. It has an open API and paid plans.
Articoolo is a content creation automation tools which structure the content based on the NLP topic modeling. When Articoolo knows the topic of the content, the tool extracts relevant keywords from the internet, and based on these keywords; it creates relatable and readable content that makes sense to a human.
Article Forge uses an algorithm to review the written article. It research keywords, topic, and crawl an infinite number of blogs and rewrite and continuously review the existing piece of the blog.
CONCURED is topic modeling AI-powered Content Strategy Platformtool which helps to choose ideas that drive leads and engagements. CONCURED produces automated content audits, keywords research, data-driven brand briefs, and KPI tracking.
Crayon is based on machine learning and provides competitive ideas and insights to benchmark content competition and target a new content strategy.
MarketMuse
MarketMuse is based on AI and machine learning for automating content strategies from scratch. MarketMuse shows you which keywords to target and topics to gain authority to compete in your niche. AI-powered SEO insights and suggestions can guide your entire content creation team.
Acrolinx
Acrolinx is designed to align the content strategy. AI-powered tools align your content with your brand's standards. Acrolinx analyses and provide improvement suggestions based on thousands of factors, including tone of voice, readability, consistency, and impactfulness.
Reduce redundancies and duplication in content
Content is your marketing collateral. AI tools in SEO content automation helps brands refine their content planning process. Old SEO tools are transforming into new AI-based SEO tools. Quantamix Solutions with CrawlQ Business Analytics is the tool that combines Technical SEO, Semantic SEO, and Content Optimisation and Topic Authority in one tool. You can try it free.
---