A Guide to Top 10 AI tools and techniques in SEO for Digital Marketing
---
---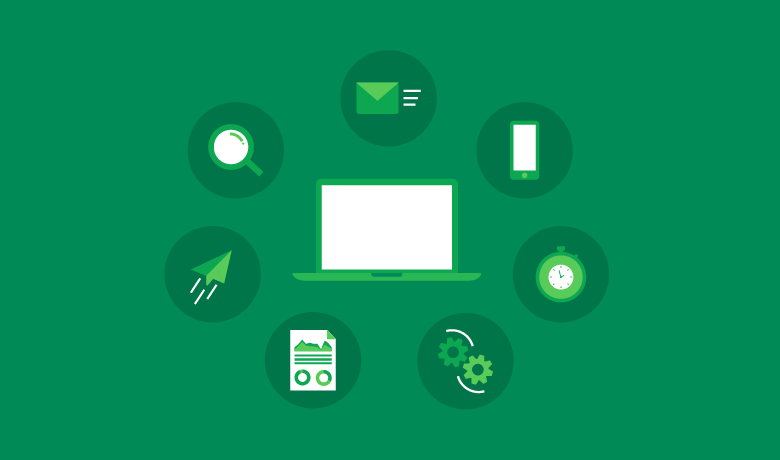 ---
AI in SEO is an unavoidable and unbeatable trend for upcoming years. We live in the age of voice search engines, chatbots, AI-based keywords research techniques. AI is the backbone of SEO. With Siri to Alexa, to Google Home, AI techniques and AI tools are widespread in SEO for 2020. From organic traffic to paid traffic, AI tools and techniques in SEO cannot be overlooked.
AI in Affiliate marketing SEO is gaining sharp traction and industry is poised to grow 23.8 billion USD by 2023. There are advanced AI tools and techniques to assist with SEO and advanced keywords research.
Quantamix Solutions is one step ahead in understanding and using these advanced AI tools and techniques for SEO in Affiliate Marketing. We are excited to share our experience and how this helped us in content marketing, driving organic traffic, improving ranks in the search engine, choosing keywords that generate leads and conversions. CrawlQ Business Analytics is a top AI in SEO software leading in the era of new-age Semantic SEO in Digital Marketing and Growth Hacking industry.
5 Top Secrets to Organic Conversions and Growth Hacking Revealed
#1 Business Analytics: Analyse semantic site structure, content readability, sentiments and internal linking, semantic annotations and actions on load time and technical SEO. It's highly critical to have content which answers your user's search intent.
#2 Build Topic Authority: Analyse the semantic Topic Structure of your website as Building authority on specific Topic boost your organic visibility and relevancy of your content for search engine and users. You contents are expected to have specific patterns for high visibility and conversions.
#3 Contextual Analytics: Compare how you perform with respect to your competitors at various levels of content Semantics. It's a good way to learn and set semantic content improvement goals.
#4 Content Idea Generator: Discover new, trending, authority content topic ideas to build further contents for topic authority for your online assets using NLP algorithms. This is a high-quality FREE Semantic Topic generator.
#5 Content Optimizer: Verify the semantic quality of your contents with respect to the user's search intents. Match your domain level and page level Topics and Semantic Key Phrases with the search intent of the user and identify gaps to optimise it to match it with your top competitors.
We researched the top 50 AI Tools and Techniques for SEO. We divided these SEO tools into three categories: Most of these tools stand out. However, we found CrawlQ Business Analytics most powerful tool for Semantic SEO.
AI in SEO insights and techniques,
AI in SEO automation workflow tools
AI in SEO personalization
Bright Edge
Bright Edge is a platform that contains several modules to help content marketers with optimizing their content. The software includes; Data Cube, Hyperlocal, Intent Signal, Keyword reporting, Page reporting, Content recommendations, Share of voice, Site reporting and story builder.
The most unique feature is their Hyperlocal add-in. This aspect allows users to map out keywords in a specific region; either a country or city. Bright Edge's Content Recommendations gives the opportunity to read through precise suggestions on each page. It personalizes each page on your site according to what that specific page contains.
The platform provides a unique way to view how various SEO changes impact the brand. The story builder combines data from several pieces of the website to create aesthetic tables and charts, making it easier to decipher the data.
Bright Edge is an enterprise-level SEO platform that enables users to measure real-time digital content engagement. Its features include AI-powered data gathering and analytics on multiple channels such as search, social, and mobile.
Can I Rank?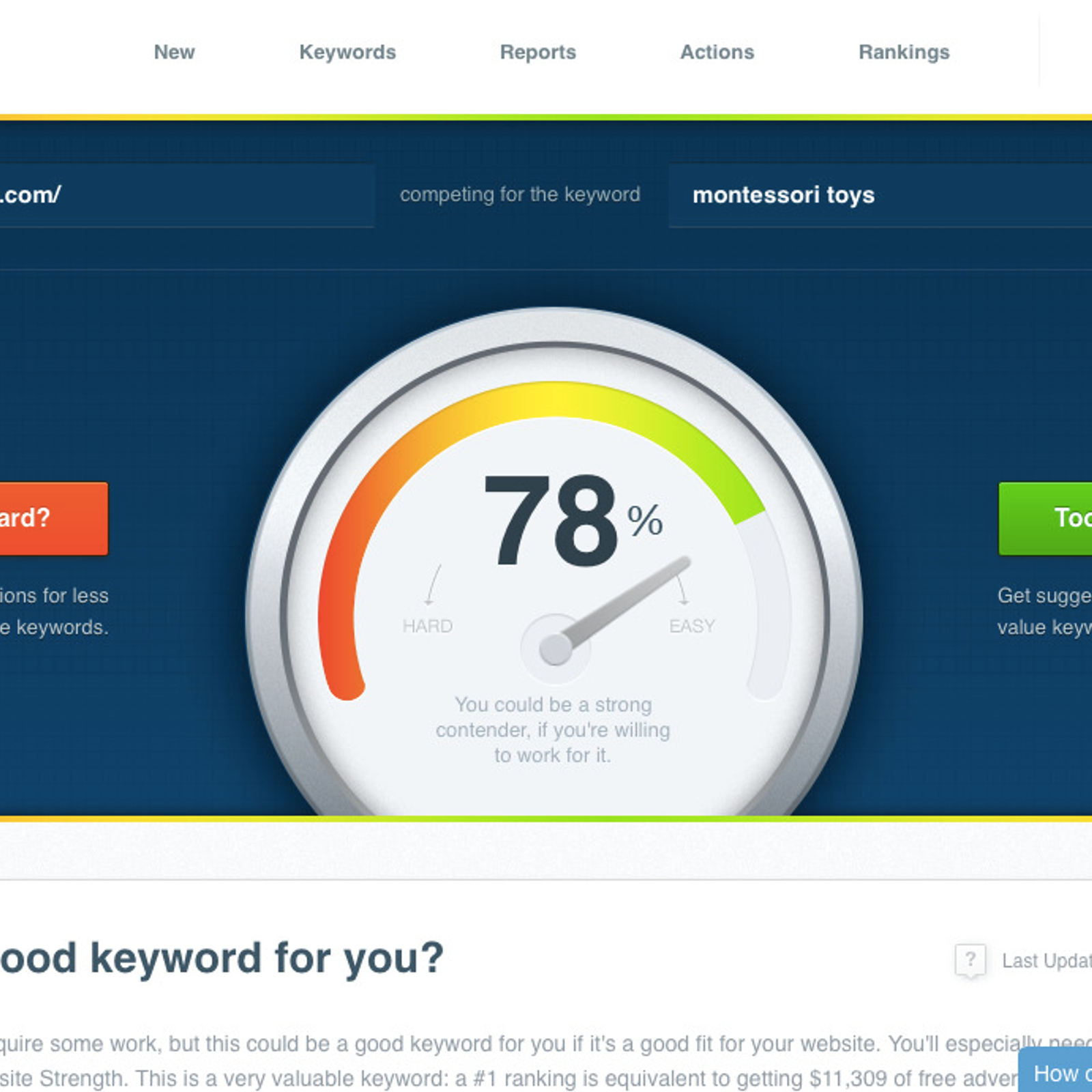 Can I Rank gathers information from various Search Engine Optimization websites, then takes the extra step to elaborate with suggestions.
What's So Unique about Can I Rank?
Can I Rank is unique because they have developed their own algorithm of ranking websites? Simply type in a keyword that you'd like to rank for, and the page of your site that you want to rank, and watch as Can I Rank compares your page to not only the top ten pages in Google but also to their own unique algorithm, in order to provide a complete action plan for search engine dominance.
The Action Plan
In many ways, the action plan that Can I Rank produces for each keyword is the core of the service, and where the real magic happens. First, off they'll give you a current ranking prediction score; and the higher this is, the more likely your site is to rank for the chosen keyword.
Your goal, over time, is to try and get this score as high as possible by following the steps in your action plan. Can I Rank will regularly track your progress and achievements and update your score over time so you can watch your odds of ranking improving?
Pave AI
Pave AI is an AI tool that turns Google Analytics data into helpful insights to improve your everyday marketing strategy. Its algorithm integrates marketing data from different platforms (such as AdWords, Facebook Ads & Twitter Ads) and analyzes them, making it easy to understand what works and what can be improved.
Pave AI offers personalized reports and data-driven recommendations, crossing your data with 16+ million possible combinations to identify the most relevant insights across all marketing channels. We recommend this tool if you wish to cut the time spent on analytics and you're in need of a quick tailor-made solution to turn meaningful insights into effective marketing strategies.
For example, here are two screenshots with insights:
Google Analytics has an AI-powered Assistant that provides actionable insights about the data and it is focused on improving sessions, volume, and traffic whereas PaveAI is focused on conversions and revenue.
Pave AII says it now has about a hundred customers, analyzing traffic from more than 400 million visitors monthly.
While the platform treats Google Analytics data as the hub, it can also ingest data from Facebook, Twitter or Instagram ads or organic traffic, so as to compare their performance in lead/revenue generation with AdWords.
Wordlift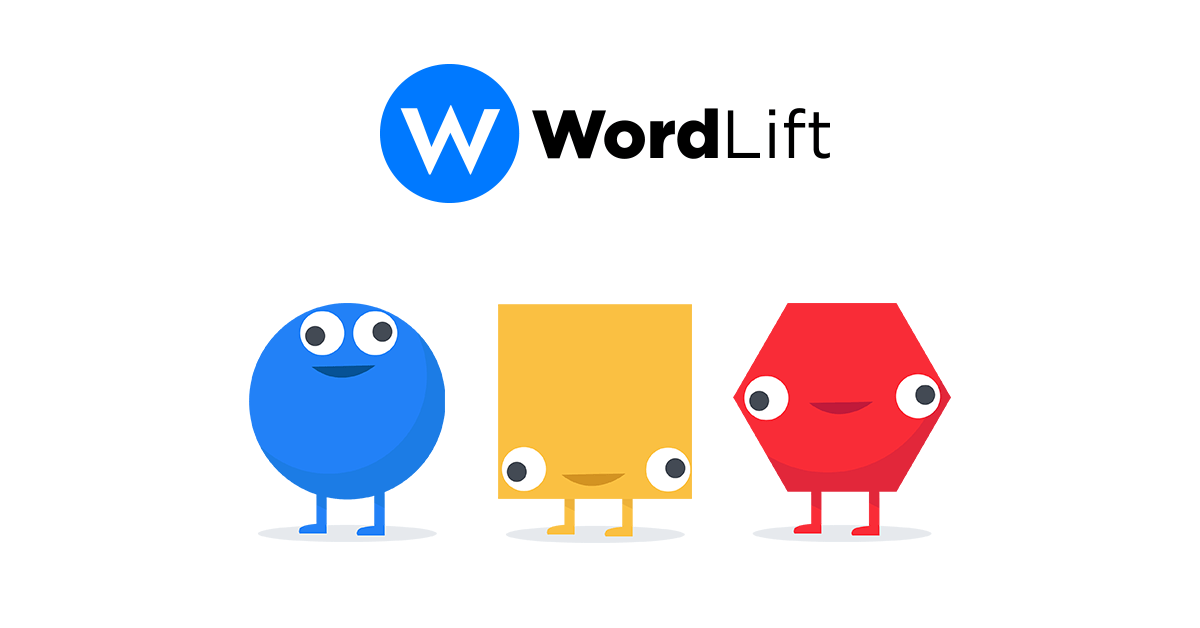 WordLift offers Artificial Intelligence for three facets of websites on WordPress; editorial, business, and personal blogger. Receiving a 4.7 out of 5 stars from WordPress itself, this plug-in analyzes your content into categories of; who, what, when, and where. WordLift processes your information by creating new entities, allowing you to accept them and select internal links for your content. This program also suggests open license images, which reduces the time used on Googling for images.
WordLift publishes a knowledge graph with your linked data (just like Google does!) and this data can be used in many unique features, such as:
Creating timelines for events,

Utilizing Geomaps for locations,

Making chords to show which topic relates to others.
WordLift, above all other of these platforms, adds the most distinctive effects to your WordPress website.
What WordLift does is that it allows its users to develop content that's significant to their audience. The end goal in using WordLift is that the user can better cater and engage their target audience.
WordLift essentially being an all-in-one natural language processing and semantic technologies program.
What WordLift does is that it does all of that with an easy to navigate user interface and in less than half the time it would take even an experienced SEO would take.
Google Dialogflow
Dialogflow is the basis of voice search on any platform such as; Google Assistant, Alexa, Cortana or even Facebook Messenger. This program is supported by Google and runs with natural language processing.
Dialogflow uses named entity recognition to analyze the spoken phrases from user to process the requests. The process includes providing the machine with several examples of how particular question could be phrased. In each case, the user must define an "entity" to show what the most pertinent part of the statement spoken is. From here, the information is spoken and relayed back to the consumer.
Dialogflow provides a helpful guide on their website to help users with the beginning process of getting Alexa or Siri to do just what you want them to do!
Curious to see a use case? Meet Sir Jason Link, the first Google Action that integrates Dialogflow and WordLift AI.
Build natural and rich conversational experiences
Give users new ways to interact with your product by building engaging voice and text-based conversational interfaces, such as voice apps and chatbots, powered by AI. Connect with users on your website, mobile app, the Google Assistant, Amazon Alexa, Facebook Messenger, and other popular platforms and devices.
Use machine learning to understand what users are saying
Provide us with examples of what a user might say when interacting with your product. Using years of domain knowledge and natural language understanding, we analyze and understand the user's intent to help you respond in the most useful way.
Alli AI
Alli AI offers several AI-powered SEO features to improve and optimize your website content strategies. The tool provides the user with an easy and powerful way to increase traffic, build quality backlink and scale business outreach.
Alli AI uses Machine Learning technology to simplify the SEO process through an all-in-one software tailored for each client and packaged into a pretty nice UI. The process includes planning your SEO strategy, finding backlinks, getting code and content optimizations in addition to tracking your traffic progress.
Furthermore, Alli AI boasts of having created a human tool, as it gives users the feeling of actually dealing with a person and not a machine.
What is Alli AI?
Alli will find you hundreds of links, protect your brand, scale your outreach and show you how to optimize your code and content. Rank higher, get more traffic and grow your business with Alli.
Alli AI Features
Check out the list below of some of Alli AI's features:
Built-in link indexer tool
Keyword optimization
Brand building
Point-on-site analysis
Outreach link recommendations
Competitor analysis per domain
Niche link recommendations
Alli AI is "Game changer for SEO consultants & agencies"
Albert
Albert is an AI-powered software designed to manage your digital marketing campaigns and maintain a constant level of optimization in order to reach your business goals.
The software provides autonomous targeting, media buying, cross channel execution, analytics, and insights.
Albert is the perfect match for those who usually spend a lot of time on digital campaign optimization and who are looking for a powerful tool to reach a better allocation of budget between channels. Albert will advise which time and place engage with more customers and provides a constant growth of campaigns towards the set goal. The software also offers suitable recommendations for improvements that require human action such as best practice recommendations, budget shifts, creative performance, etc.
What is Albert?
"Albert is the first-ever artificial intelligence marketing platform for the enterprise, driving fully autonomous digital campaigns for some of the world's leading brands."
Created by Albert Technologies Ltd. in 2010, Albert's mission is to liberate businesses from the complexities of digital marketing – not just by replicating their existing efforts, but by executing them at a pace and scale not previously possible.
Albert serves as a highly intelligent and sophisticated member of brands' marketing teams, wading through mass amounts of data, converting this data into insights, and autonomously acting on these insights, across channels, devices, and formats, in real-time.
This eliminates the manual and time-consuming tasks that currently limit the effectiveness and results of modern digital advertising and marketing. Brands such as Harley Davidson, EVISU, Cosabella, and Made.com credit Albert with significantly increased sales, an accelerated path to revenue, the ability to make more informed investment decisions, and reduced operational costs.
Albert Features
A/B Testing
Analytics
API
Calendar Management
Dashboard
Data Export
Data Import
Data Visualization
External Integrations
Forecasting
Multi-User
Notifications
Scheduling
Acrolinx
Acrolinx is a game-changer for those in the content marketing and advertising sector. The thought process drastically changes when it comes to optimizing search results. Developed at the German Research Center for Artificial Intelligence, Acrolinx works with 30 tools across the web; such as Microsoft Word or Google Docs, giving you much flexibility with how you promote your content.
The software defines their evaluation technique with a "scorecard." They make sure to ask what type of voice you are trying to achieve, to make accurate suggestions for you. Acrolinx works alongside, Salesfore.com, WordPress, Drupal, Adobe Marketing Cloud, and many more. The company provides an efficient guide to make sure that you are creating good content.
What is Acrolinx?
Acrolinx is the only AI-powered platform for enterprise content governance. Acrolinx aligns your content and strategy to give you and your team's one clear voice. Acrolinx captures your strategy, guides your creators, and gives you full control to align your content and goals.
Founded in 2002 and headquartered in Burlington, MA, Acrolinx is a content platform that takes care of the complete content optimization process.

Editors can upload their content into the platform and in return receive a score depending on the customer's pre-defined goals such as general content quality, certain audiences they want to target or they can even underline values so that they can provide a real return on investment information for their customers. Predictive analytics can also be used within the platform so once you have defined certain rules the content can be optimized to show how the content will do in the future.

Acrolinx has about 45 integration partners which include Adobe, Sitecore, Espirit, SDL to name a few and they also help large global brands such as IBM, Nestle, Siemens, Google, Facebook, Boeing, SAP, and Amazon create content that's on-brand, on-target and most importantly at an enterprise level.
OneSpot
software is unique from the others in that it focuses mainly on the consumer journey, with its patented "content sequencing" section. OneSpot generates personalized content after viewing a website user's history on the internet. The company structures itself into three segments; OneSpot OnSite, OneSpot InBox, and OneSpot ReAct. Each facet of the company focuses specifically on that medium.
Through all of these, OneSpot creates a unique "content interest profile" for each user who visits your site. This profile allows the software used to create a deeper connection with consumers and be able to better target new visitors. OneSpot gives users a great way to expand a relationship with consumers through multiple mediums.
What is OneSpot?
OneSpot is the leading marketing technology company that delivers content individualization across digital channels, enabling brands to deepen their relationship with customers and prospects. OneSpot machine learning-based technology automates individualization so brands can easily transition from segmentation to a true 1:1 content experience, and increase engagement with minimal effort and no ongoing maintenance. OneSpot's sophisticated technology and best-in-class managed services are used by customers including Nestlé, L'Oréal, Unilever, Ally Financial, USAA, Under Armor, Campbell's and other leading marketers.

Content creation
Create highly clickable, social-enhanced, attractive, native-like content ads on demand from your browser.
Content curation
Curate your marketing material (from blogs, social networks or websites) according to your customer's interests.
Content Sequencing Engine
Promotion & distribution
DoubleClick ad exchange
Facebook Exchange
OpenX
PubMatic
AppNexus
Microsoft Advertising
Content analytics & tracking
Performance Tracking
Engagement analytics
Leads analytics
Content platform administration
Market Muse
Getting the most SEO benefit out of branded content can be a long, drawn-out process. Market Muse is a helpful resource for competitive analysis, SEO, and content research, and makes the process faster.
This unique tool uses artificial intelligence to help make content more relevant to a niche. It lets you know about search terms that you haven't used on your website, for instance. Marketers can use the free version of this tool to analyze and fill in content gaps.
The cloud-based software allows content creators to check the relevance of a page relative to a topic or a niche and provides a report of the keyword consistency along with recommendations for improvement.
What is Market Muse?
Market Muse is a content planning tool that uses AI to pull data from all the top-performing websites on a particular search term. Based on that information, it makes recommendations about how long your piece on the same topic should be as well as the relevant keywords and subtopics to include.
The short version is that it makes your job as a writer that much easier. If you're a marketer, you can use their tool to create content briefs that you can pass along to your writing team.
Market Muse looks at several things in evaluating your work to provide you with an overall score and recommendations: the length of your piece, the depth/quality with which you have covered the topic at hand, and your keywords. From this, you'll get an overall score. MM will also give you a "target" score, and you'll be able to see from your results how additional content or keyword mentions can help you get there.
This target score is important. It's the software's way of comparing your content to everyone else's content about that topic. By working to get as close to or above the target score, you'll stand a great chance of getting your content to rank effectively and quickly.
Should You Use Market Muse as an SEO Writer?
Market Muse is the largest monthly expense I make in my business. There's an annual option if you have those funds set aside to spend into the thousands. Since the monthly payment amount has changed even from when I started (and Market Muse's pricing is not published publicly), you'll have to contact the company directly for a demo to learn more. Based on my experience, you can expect to spend at least $1,000/month on this tool. However, an agency or website relying on content marketing is likely to see that as a drop in the bucket based on your conversion rates and potential returns.
---