Role of AI and Machine learning in affiliate marketing
---
---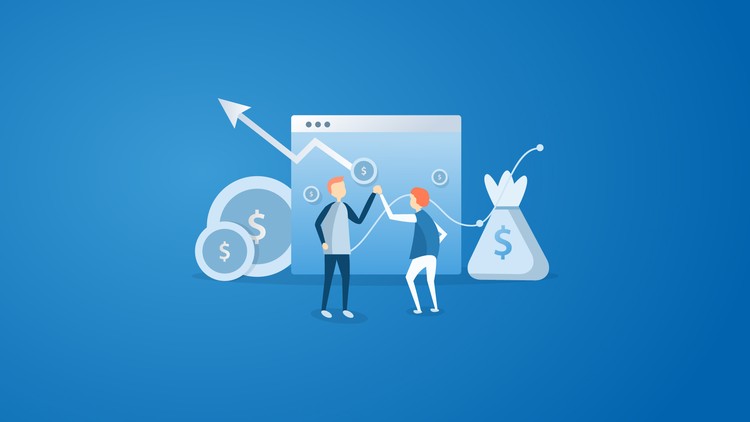 ---
Let us find out how AI in affiliate marketing.SEO is exposing and opening new opportunities. Experts on affiliate marketing predict that use of AI and Machine Learning tools will reach $40 billion by 2022. Many of the uses cases already proven successful are in tracking users behavior, target specific audience group, promoting deals, coupons, cashback offers, sweepstake, and online subscriptions plan. The advanced use cases for automating targeted leads generation, sign-ups, bidding for clicks, impressions, views, and re-subscription.
AI is used for the optimization of traffic to reach specific niche audience combined with the use of adware, cookies, and spyware to clock the real-time user pixel, a term used to monitor user activity along with returns on the investments e.g. on an ad banner.
Machine learning models are used in predicting chargebacks on e-commerce platforms, forecasting domain authority, a score designed by Moz.
The industry needs are changing, contextual keywords ad targeting, video ad targeting, voice-based search engines are putting pressure on emerging data scientists to move to real-time and dynamic ad tracking tools allowing to track user activity and ROI it generates in real-time.
Data-driven affiliates program
AI and Machine Learning models generate insights from the big data and add to the effectiveness of affiliate marketing. Machine learning algorithms come in handy as they sip a huge amount of unstructured and structured data and predict patterns in the specific consumer behavior and factors that drive that behavior.
This helps affiliate publishers and vendors quickly determine a target audience and promote a product, service or subscription.
SEO targeted content optimization through keyword research
AI and machine learning models are used to generate contextual long-tail keywords which help to optimize SEO specific to affiliate marketing. This is important to create high-quality content to create real interest in the user's mind.
Intent-based search keywords, long-tail context-based keywords which are less competitive and rank high fuels the conversion rate for a specific affiliate niche. AI models can be used to A/B testing to compare the KPIs of two competing product offers and can help advertisers to improve UI/UX design of landing pages, banners, e-books, newsletters, video ads, and contextual blogs. AI can help bloggers to write content which ignites users intent towards a particular product or service.
AI models to accelerate more leads and conversions
Auto res-ponders like Mail-chimp combined with APIs and AI models can generate auto optimizing emails, target banners ads to emulate real-time customer behavior based on Geo-target, skills, hobbies, psychometric, browsing behavior and impressions. AI-enabled in-browser tools and algorithms scan products on offer and target online forums, platforms, and bloggers for their respective niche.
Real-time engagement with the target audience
AI bots can improve the deep engagement and leads to real conversion of the user even extending to harness lifetime value of the potential customers.
When integrated with an affiliate program, the chat-bots will help target audience by answering their questions and promoting products in real-time. The AI algorithms point out intent-based keywords from users' messages and will offer an affiliate link to their specific taste and behavior.
Affiliate dashboards and deep insights
AI models can track the performance of the ad and can generate KPIs which are most relevant for an affiliate program. Most important KPIs to track are
➔ PAY PER SALE: A percentage of the product sale price paid to affiliate publisher whenever a purchase is completed means affiliate link is converted from impression to real sale.
➔ PAY PER CLICK: Publisher get paid depending on the traffic you redirect from your affiliate site to the seller's website regardless of whether a sale is made or not.
➔ PAY PER LEAD: Publishers get paid every time a visitor fills out a contact or sign up form and provides their email and other relevant information
Other than the above, several other KPIs are calculated and predicted by AI models based on the huge data set and which makes the affiliate marketing high convertible and immediate value to the campaign.
What trends are emerging for affiliate marketing?
AI and machine learning models will become an integral part of affiliate marketing. The high-end program will be used to target a specific audience for the intended search group to cater to a particular niche. Facebook ad program can already target audience group who returned from summer vacation to their home last one week. This is already at the core of social media powerhouse like Facebook.
The next-generation AI models will create autopilot affiliate marketing funnels which generate leads, sales, and real-time value to users and commissions to publishers who are already picking up in the game-changing scenario for online digital marketing. Keep track of the emerging trends, insights, deep analysis, tools and digital products.
Sign up to Quantamix Solutions Newsletter and stay tuned to our upcoming free e-books and webinars on the use of AI and Machine Learning models in the affiliate marketing.
---