Mobile Re-targeting- How to succeed at Re-marketing with Audience Builder
---
---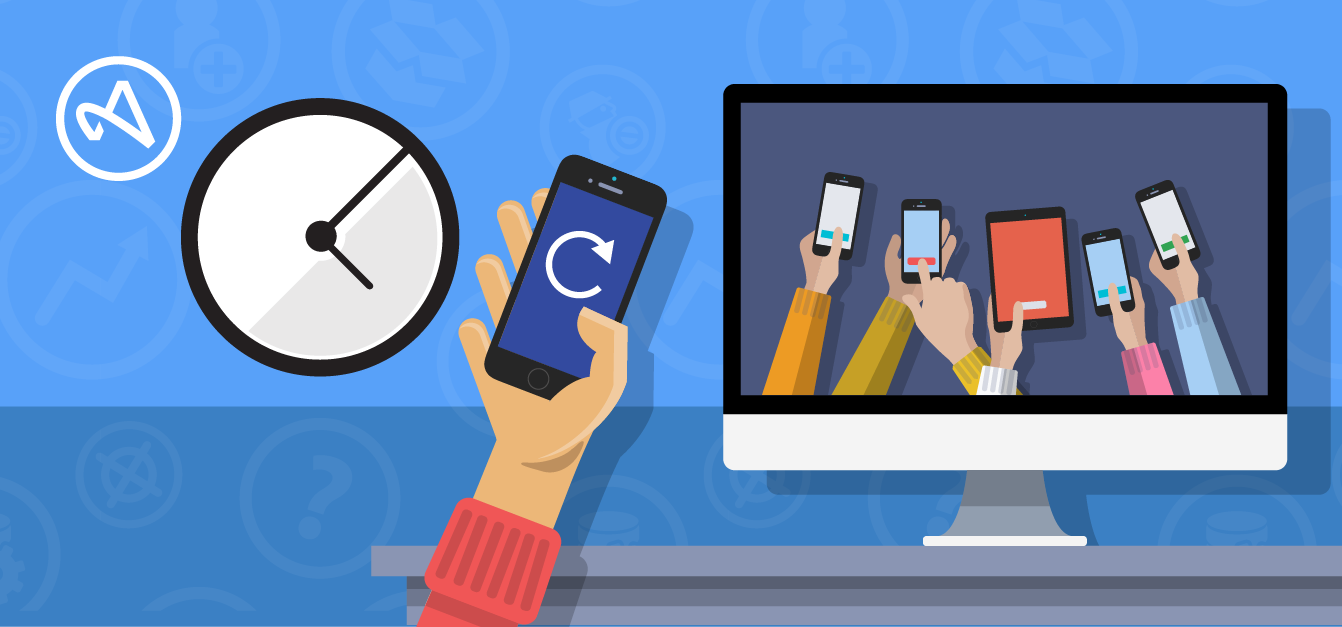 ---
In the earlier days of advertising, the name of the game actually reached and frequency. Brands usually preferred mass media vehicles like radio and television as they were the easiest means to reach large audiences as well as build brand awareness. Apparently, this meant the most efficient advertising campaigns were dominated by key brands with huge marketing budgets. Currently, the reach & frequency model has been turned on its head. Increased media segmentation and new equipment for reaching the audience, like retargeting, have actually evened the playing field. Even the smallest number of mom-and-pop-shop has several opportunities to get in front of their target audience as well as drive awareness at a quicker clip than some of the major brands.
Retargeting is completely possible on mobile but is perhaps more complex than retargeting users on the desktop. For the uninitiated, retargeting is the capability to serve ads across the web or in apps based on past user behavior on a company's online property, for instance, desktop/mobile website or app.
To better know the complexity of retargeting on mobile, one should draw parallels among retargeting in the desktop and the mobile worlds. Let's examine it by the below example: A user goes online with the intent of shopping and spends some time browsing through the hottest collection of shirts, but leaves without making a purchase. This user action makes for a clear retargeting use case. So, how would retargeting work on both the desktop and mobile?
Desktop vs Mobile
Whenever a new user visits a website on the desktop, a cookie is dropped to automatically track the user's activity across the browser as well as follow them across the web. The user, in this case, is continuously served with ads about the latest collection of shirts or t-shirts based on their footprint - wherever they go. This means that advertisers can "retarget" users by simply embedding a javascript on their website.
Sequence of actions
Pretty simple, right! How different can it be on mobile? To answer that, let's see the kind of info one needs, to retarget.
∙ Device/OS based: Tracking and Attribution IDs (IDFA for iOS, Google Advertising Identifier for Android)
∙ Advertiser owned: in-app/web events, product ID, offer details, deep-links
∙ Network facilitated: in-app/web ad inventory, budget optimizations
The biggest restraint in mobile remarketing is the capability to track users across apps and the mobile web, given the lack of cookies in the mobile system. To solve for this, mobile app store players - Google and Apple, have enabled their operating systems to permit ad networks to identify as well as track individual devices for the purposes of mobile advertising. Apple with its IDFA (Identifier for Advertisers) & Google with its "Advertising ID" let the ad network SDK sitting in an app on a device, send along with this identifier with an ad request while requesting an ad. Certainly, end-user privacy being supreme here, Apple and Google allow the user who owns the device, the choice to "Limit Ad Tracking" or "Opt-out of interest-based ads", which is meant to prevent ad networks from profiling the end-user.
Now, retargeting becomes achievable on mobile as advertisers can incorporate with ad networks to share the user-base in real-time for retargeting. Third-party tracking and attribution players help bridge and facilitate this requirement among advertisers and ad networks across Android and iOS. In addition, third-party trackers also relay in-app events for instance; shopping add-to-carts, gaming level-ups, travel package views to the ad networks which then can well optimize as well as contextually retarget users.
So, just to revisit the retail instance we were referring earlier, we find that mobile retargeting can happen in 2 ways - App-to-App and Web to App.
App to App
With the accessibility of unique identifiers, app to app retargeting leads to highly exact targeting and attribution. Below is a sequence of events that would happen in the retail example.
Web to App
In the web to app development, given the lack of SDK-based info, a combination of probabilistic/deterministic methods, for example, fingerprinting and cross-device profiling is used for attribution and tracking correspondingly. Cross-device tracking is an extremely complex method that relies on an ample amount of data to recognize user patterns across devices and feature them to a user. Fingerprinting redirects a user through a measurement URL that collects publicly accessible HTTP headers about the mechanism and creates a unique fingerprint. A 98% accurate method, device fingerprinting, is the most common technique used in web to app retargeting attribution.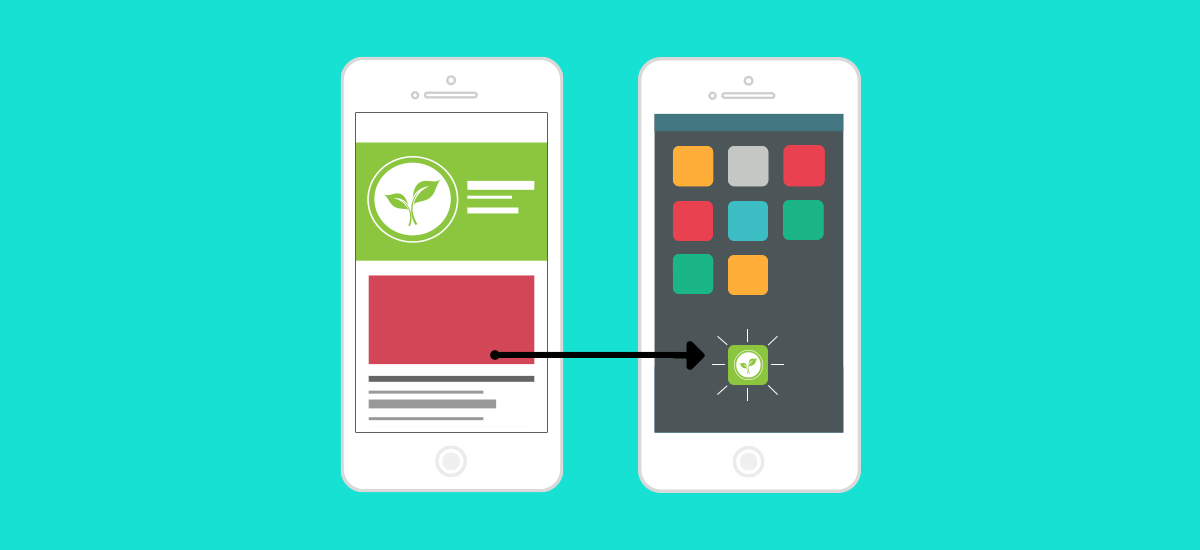 Remarketing vs Retargeting
While the terms remarketing and retargeting are frequently used interchangeably, 'Remarketing' is an umbrella phrase that can be used to encompass broader aspects of marketing, for instance, creative innovations, dynamic pricing while retargeting is more provisional and refers largely to "targeting" capabilities.
To make remarketing cost-efficient, bidding for the user on his/her propensity to convert and showing a personalized proposition via dynamic creatives becomes supreme.
Whom is Mobile remarketing for?
Mobile remarketing is a significant lever in building client loyalty and lifetime value for an extensive range of performance marketers and app developers including, however not limited to - retail, on-demand services such as taxi, entertainment, gaming, and travel verticals.
Below are a few examples of how advertisers can leverage remarketing:
1. Subscriptions – Example: Music apps can showcase a carousel of trending bestseller tracks, encouraging existing users to sign up for more subscriptions.
2. First Purchases or Incremental Sales – Example: A retail app can target users who have newly installed their app with custom offers to drive the first purchase.
3. Level-ups – Example: Gaming apps can re-engage end-users stuck at a particular level by incentivizing them with level-up sweeteners to make the most of retention.
4. Incremental Rides – Example: A cab-hailing app can retarget existing end-users during peak office hours and endorse ride discounts to make the best use of bookings.
Diving into the mechanics of how all this is done can get little confusing. But the good news is when you use a retargeting policy, you don't need to worry about making an either/or decision. Most providers use a combination of both approaches to make the best use of the benefits and reduce the downsides.
---